While much of North America endures subzero temperatures and fierce snowstorms, the tranquil beach community of Gearhart, Oregon, sits in the temperate 50s. In fact, the average temperature in Gearhart typically only fluctuates about 15 to 20 degrees throughout the year. Regardless of when you arrive at our sandy paradise, you'll always enjoy sweeping Pacific Ocean views, world-class golf, and cozy, affordable condos. Gearhart by the Sea is one of the premier Oregon beach resorts because it's steps from the ocean, ultra-romantic, and only a 14-mile drive from nearby Astoria, one of the oldest settlements west of the Rockies. This picturesque landscape has become a highly sought-after romantic getaway for couples from Portland, Seattle, Eugene, and many other bustling Northwest cities.
Couples-Friendly Activities
Whether you're visiting the area for a relaxing, quiet escape or an adventurous getaway, Gearhart by the Sea is the perfect place to begin and end each day of romance. You'll, of course, be seconds away from a hand-in-hand sunset beach walk, clam digging, kite flying, and surfing, but couples are also a short drive from the area's best activities, shopping, and golfing. Downtown Gearhart has an eclectic mix of shops, while several nearby oceanfront communities have award-winning fishing charters. Gearhart Golf Links is a popular stop for a quiet afternoon of birdie putts, scenic tee shots, and refreshing beverages. A visit to nearby Astoria, as made popular by the classic film "The Goonies," should be combined with a trip to Cannon Beach's breathtaking Haystack Rock, and Ecola State Park.
McMenamin's Sand Trap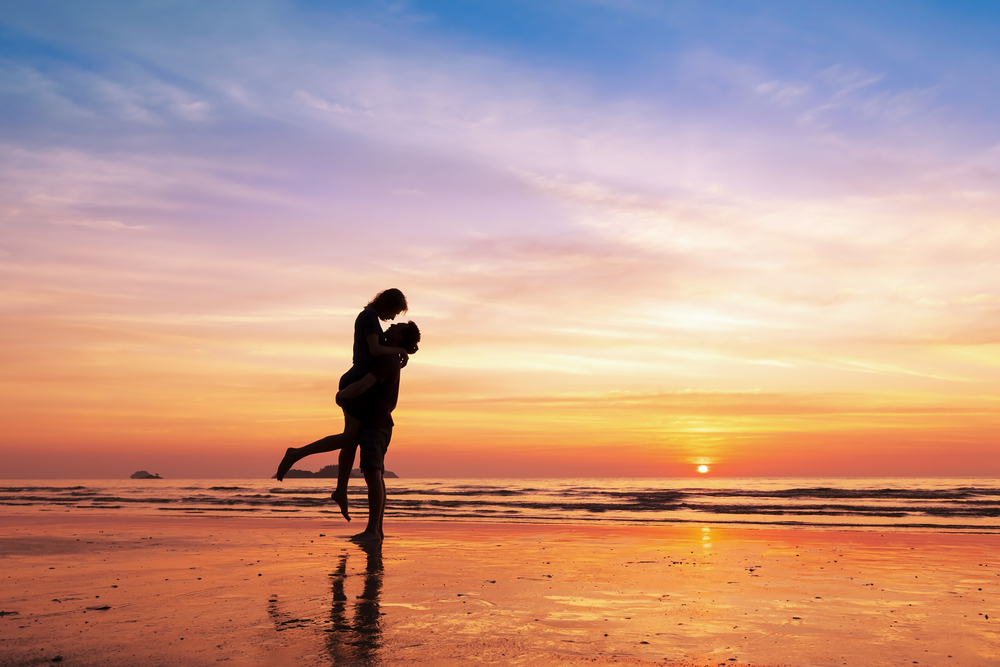 Return to Gearhart by the Sea for an evening of refreshing craft beer, classic cuisines, and distant mountain vistas at the newly-renovated McMenamin's Sand Trap Bar & Grill. McMenamin's provides delicious seafood and traditional American cuisine in a casual, golf course-view restaurant. You'll quickly fall in love with McMenamin's microbrewed beer, especially the juicy Quantic Haze IPA, robust Terminator Stout, and the dry-hopped Off The Vine Brut IPA. The talented culinary team at McMenamin's specializes in local fresh-caught seafood. We highly recommend the Cajun seared ahi tacos, tempura beer-battered halibut fish and chips, and the pan-roasted wild salmon fillet. Remember to purchase a growler of your favorite house ale for later in the evening.
Premier Oregon Beach Resorts
Enjoy your 64-ounce growler at Gearhart by the Sea, one of the most affordable Oregon beach resorts. Watch a genuinely stunning Pacific Ocean sunset on your private balcony, snuggle near your gas fireplace, and enjoy a peaceful slumber in your comfortable bed. Gearhart is quickly becoming one of the best places to stay on the Oregon Coast for couples thanks to our ultra-romantic sunsets, prime beach access, and proximity to Astoria. Give us a call today at 1-800-547-0115 to book a well-deserved romantic getaway to beautiful Gearhart, Oregon!