Accommodation Deals in Gearhart – Special Internet Rates
Book Now and Save!
Are you searching for last-minute hotel or accommodation deals on the Oregon Coast? Well, look no further than Gearhart – about a mile from the popular town of Seaside. A vacation destination where the stunning coastline meets charming small-town hospitality. At Gearhart by the Sea, we offer special internet rates on some of the best places to stay in Oregon.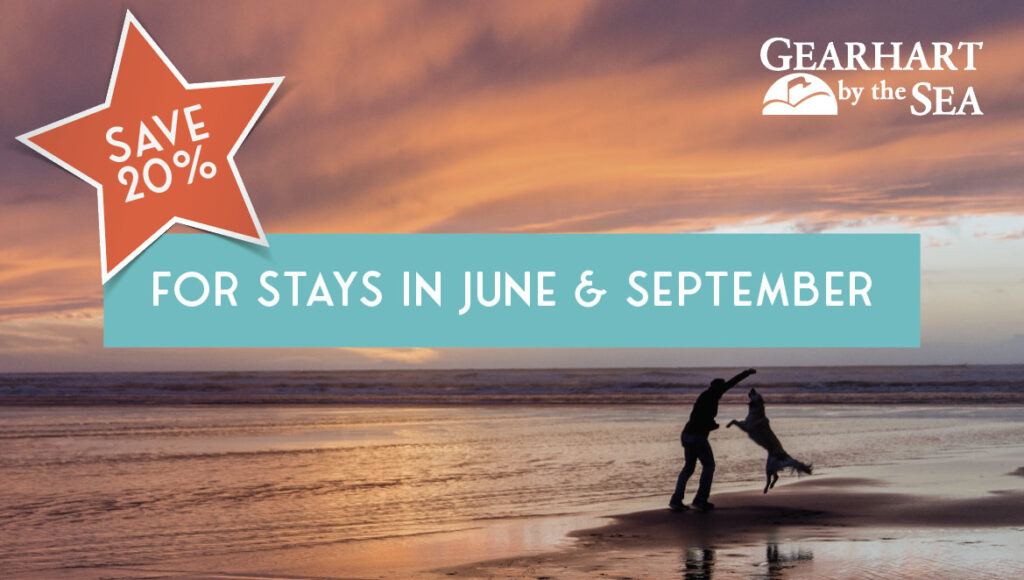 June and September
A vacation in Gearhart during the shoulder season of June and September is a delightful experience for travelers seeking tranquility and mild weather. During these months, Gearhart is a little less crowded, offering guests a serene and personal encounter with its natural beauty. The temperate climate, characterized by mild temperatures and less rain, allows for enjoyable strolls along the pristine beaches and verdant landscapes. The shoulder season of June and September is also an incredible time to save 20% on all stays*. For ease, your discount is automatically calculated at check-out. 
*Minimum 2 nights stay.
October and May
Winter brings a mystical allure, with the crisp, cool air enhancing the dramatic scenery of the ocean waves crashing against the shoreline. It's a time for cozying up, fireside, in a warm blanket and watching the majestic storms roll in. It also brings a chance to save 30% on your next stay*. When you book a room through our online booking system, you automatically get a discount if you book during the months of October through May.
*Minimum 2 nights stay.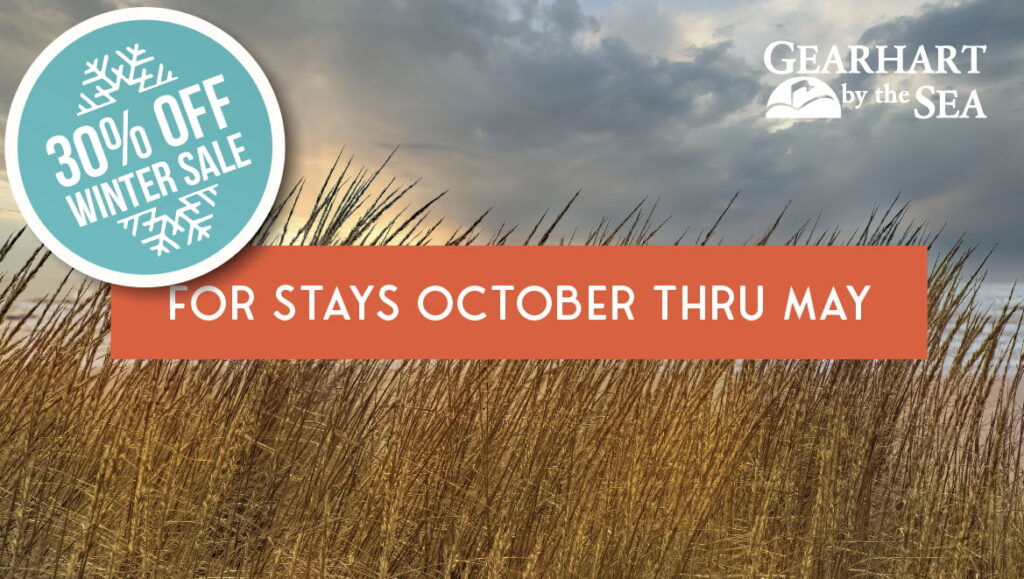 Last Minute Oregon Coast Hotel or Resort Deals
Our last-minute resort and accommodation deals on the Oregon Coast allow you to enjoy the Pacific Northwest in comfort, without breaking the bank. Whether you're looking for a spontaneous weekend getaway or planning a last-minute family vacation, we have a variety of deals to help you save on your stay.
Gearhart Last Minute Deals
Don't miss out on our amazing Gearhart last-minute deals, which allow you to experience the breathtaking beauty and laid-back lifestyle of the Oregon Coast at a discounted rate. Book your last-minute hotel deals with us today and start making memories that will last a lifetime.
*NOTE: Specials NOT valid during major Holiday periods