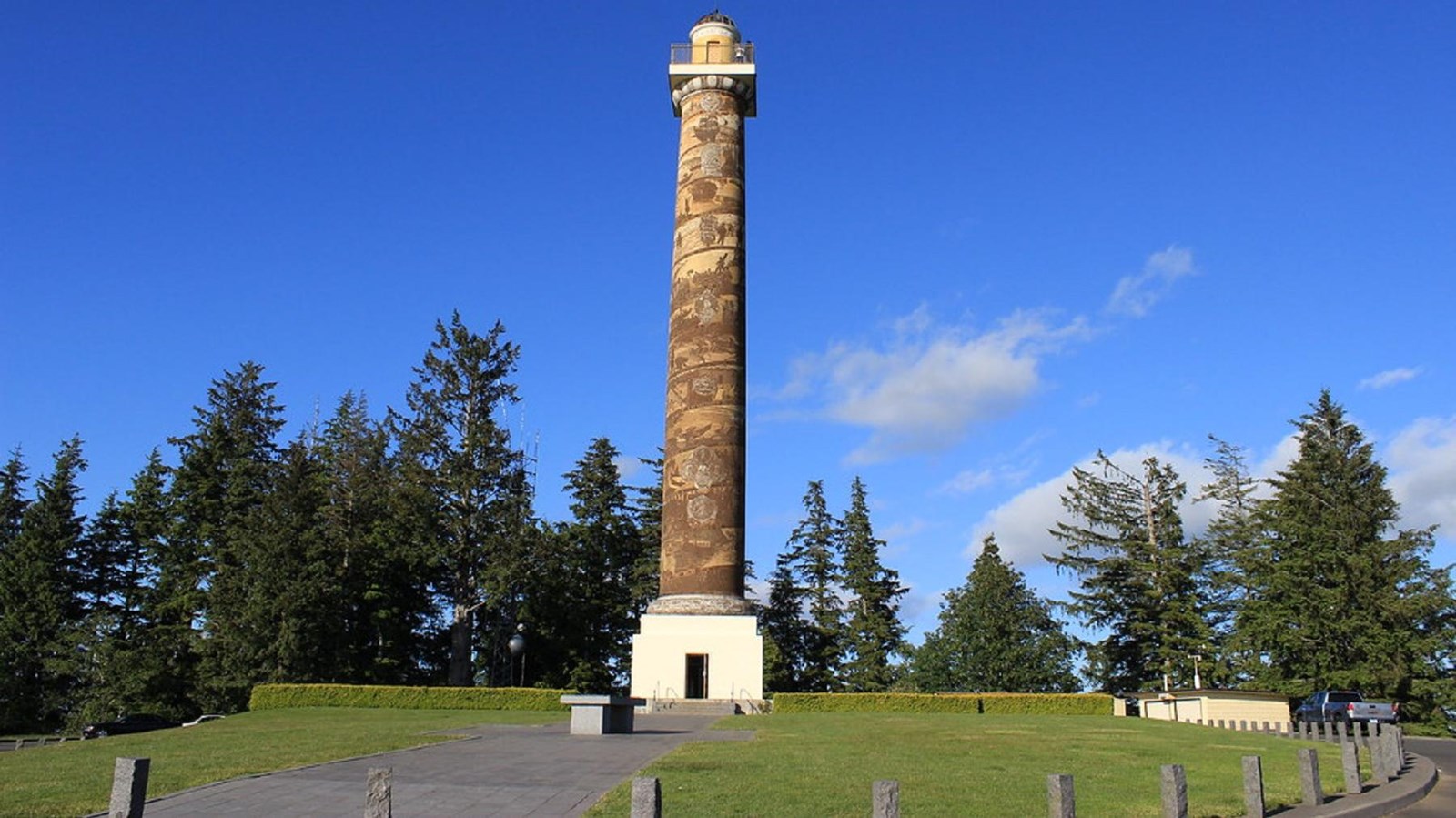 Astoria Column
Located atop Coxcomb Hill in Astoria, the Astoria Column is a 125-foot high monument. Climb the 166 stairs inside the column to see a panoramic view of the Columbia River, Youngs Bay, the Astoria Bridge, and several mountains, including Saddle Mountain, Mt. St. Helens, and Mt. Ranier.
The Astoria Column was erected in 1926 at the location of the first permanent American settlement west of the Rockies. Its beautiful murals spiral around the column, depicting scenes from local history.
Astoria Column is a short 15.8 miles north of Gearhart, making it a perfect destination for you to visit while you stay with Gearhart by the Sea.