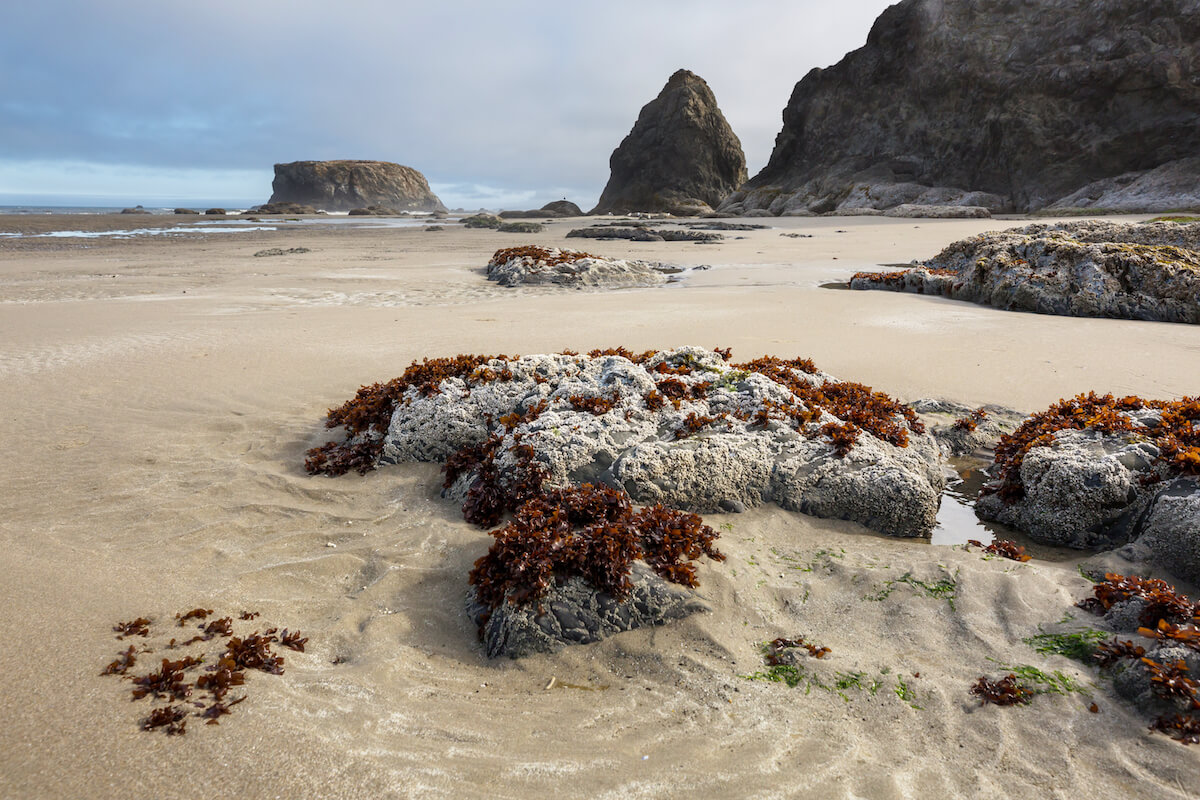 Our Top 5 Best Places to Visit on the Oregon Coast for Your Next Vacation
The Oregon Coast offers a stunning array of places to visit and explore, with its beautiful coastline, charming towns and abundant outdoor activities, the Oregon Coast has something to cater to everybody's vacation dreams. Dotted along the Oregon Coast, you'll find several beautiful, charming towns to choose from, plus great vacation rental options to suit all group sizes and needs. Here are our top 5 choices of places to visit, explore and make some memories in during your next vacation to the Oregon Coast.
Oregon Coast's 5 Hidden Gems To Visit
The Oregon Coast is filled with scenic beach towns, all offering a variety of attractions and activities to experience. Here are some of our favorites spots along the coast to visit, hopefully this helps you plan your fun-packed agenda for your Oregon Coast getaway.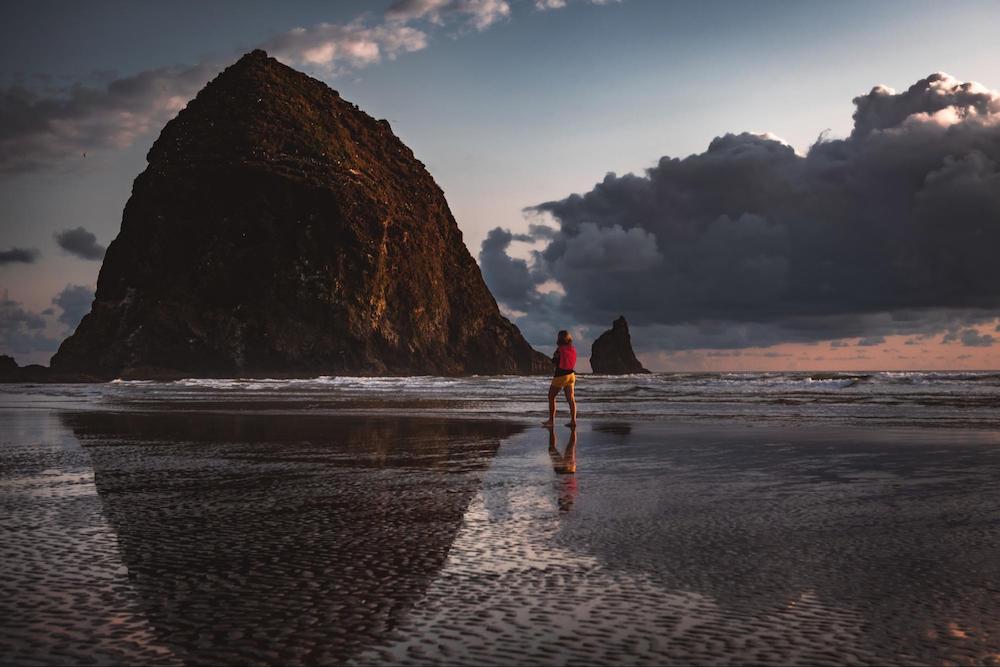 1. Cannon Beach
Cannon Beach is known for its long, sandy shores and iconic sea features like the Haystack Rock. Cannon Beach provides the ideal backdrop for enjoying the stunning natural surroundings along the Oregon Coast, taking a relaxing stroll, or gathering around a fire with friends and family. Along with four miles of sandy beaches north and south of Cannon Beach, you'll find impressive rock formations such as Haystack Rock where you can find Tufted Puffins gathering.
Just minutes away from Cannon Beach itself, you can find some great national parks like Ecola State Park and Oswald West State Park. The state parks also have recreational areas for picnics and great hiking trails. Oswald West State park in particular surrounds almost 2500 acres with some great hiking trails like the Cape Falcon trail. The trail is roughly 5 miles long and is worth it for the spectacular views of the cliffs and coves and a potential glimpse of surfacing whales below.
Once you're finished exploring the great outdoors, Cannon Beach offers some of the best small town charm where you can enjoy the local attractions. Explore downtown Cannon Beach's charming sidewalks and courtyards to find art galleries, quirky shops, public art, artisanal cafes and great restaurants – all of which showcase the taste of the Pacific Ocean.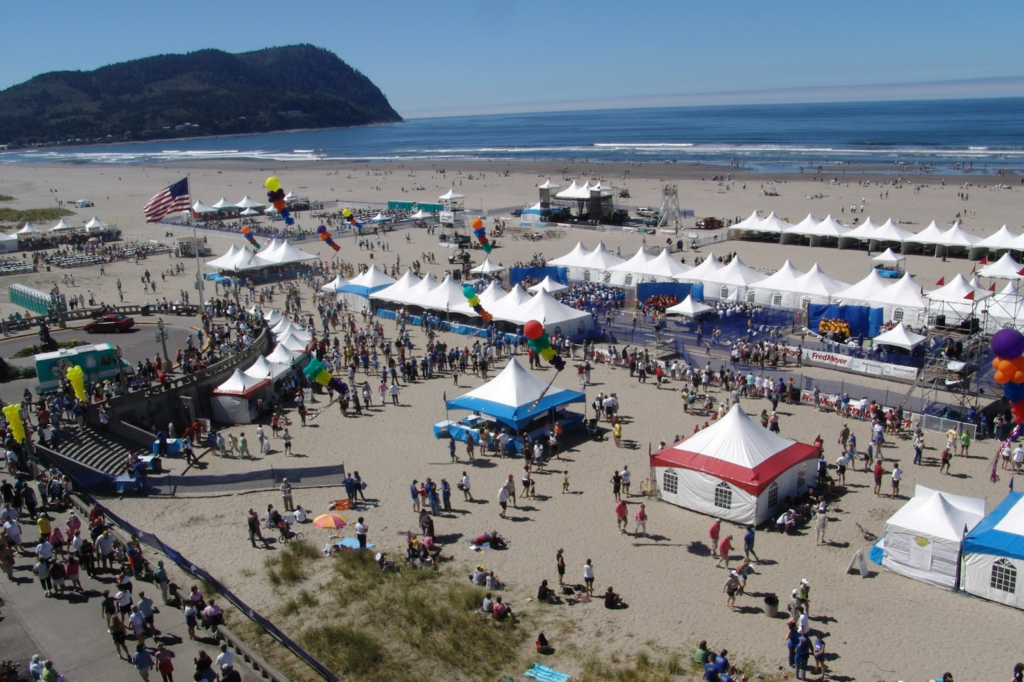 2. Seaside, Oregon
Seaside, Oregon is known for its breathtaking views, sandy beaches, and charming small-town vibe. Not only is it a great place to relax and read your book on its gorgeous beach, but also the perfect spot to get your heart pumping with Seaside's wide range of fun water sports. After a fun-packed day on the beach, head to the picturesque Seaside promenade for an evening of wining and dining.
Whether you choose to stay in Seaside or just go there for a day trip, your agenda will be packed with fun activities. You might choose to hike one of Seaside's several scenic hiking trails, we recommend The Tillamook Head Trail for its stunning views of the coastline. Book a surf lesson or rent a board and learn how to catch a wave like a pro down on Seaside beach.
Head to the promenade for some well deserved food and fun where you'll find an array of tasty restaurants, bars and arcades. Visit the local Seaside Aquarium and feed the seals, or you can head over to The Seaside Museum and Historical Society for an insight into local Native American tribes, early settlers, and the development of the town.
3. Gearhart Beach
Gearhart Beach is the epitome of relaxation. Located just 3 miles north of the slightly busier town of Seaside, Gearhart is a small town bursting with charm. If you're looking for a more chilled, less crowded beach than Gearhart is for you. At low tide, you can go clamming or hunt for sand dollars on the beachfront.
On Gearhart Beach, you are also permitted to build a fire, although burning driftwood is not permitted. The vast, relatively flat beach is ideal for sand volleyball, leisurely jogs, and kite flying. Gearhart is also home to the Gearhart Golf Links, a historic and picturesque 18-hole golf course that has been welcoming players since 1892. The course is open to the public and offers a challenging and enjoyable experience for golfers of all skill levels.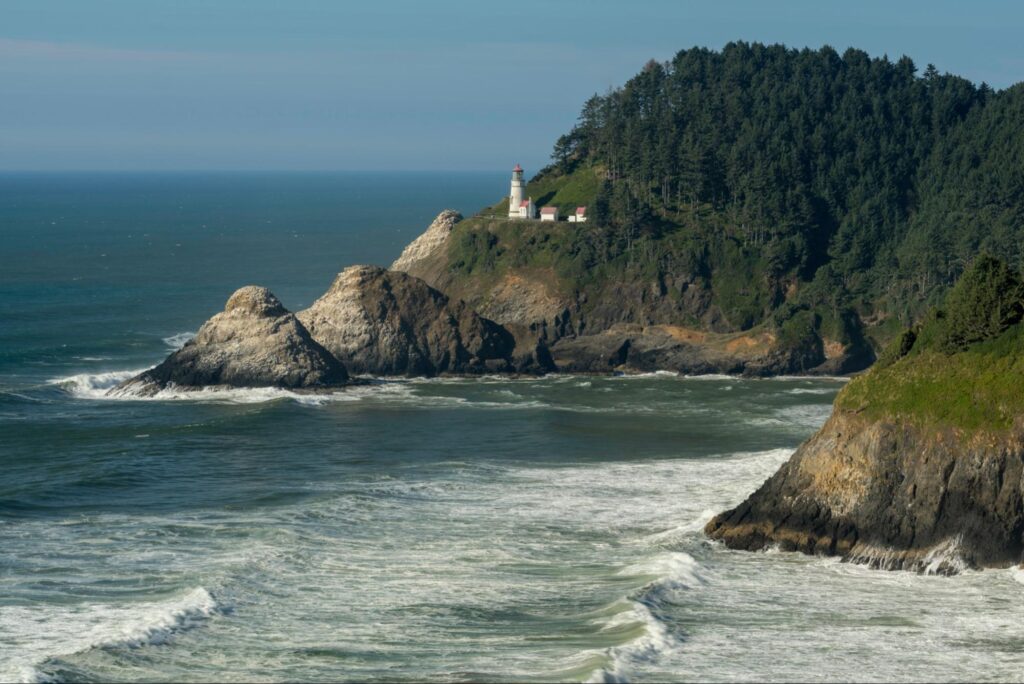 4. Oregon Lighthouses
Still standing watch along the Oregon Coast, the Oregon Lighthouses are steeped in history. There are a few lighthouses to be explored on your trip to Oregon, not only to learn about maritime history but they also make great spots for whale watching. Many of the lighthouses are open to the public with guided tours available. For example, the Cape Blanco Lighthouse, built in 1870, is one of the oldest surviving lighthouses on the west coast of the United States and the oldest standing lighthouse in the state of Oregon.
The Umpqua River Lighthouse is a popular attraction and is worth visiting twice – once during the day to tour the tower, and again after dark to see the spectacular light show. The Umpqua River Lighthouse emits unique red and white flashes that circle around onto the nearby trees and out into the horizon. It will undoubtedly be a show to remember!
Young's River Falls
Just under a 30 minute drive north of Gearhart town you'll find Young's River Falls, located in Astoria Parks & Recreation. Youngs River Falls is a popular summer recreation spot for swimming. Here, the warm waters of the Youngs River tumble over a rocky 54-foot drop to a pool below. You can hike the trails through the dense forest surrounding the falls, and circle back to take a well deserved cool down dip in the pool after.
From the parking lot, a short 0.25-mile trail leads downhill from the parking lot to the base of the waterfall. The waterfall can also be seen from the parking lot so it's not a far walk. Admission to the site is free and is open year-round for day-use only. Dogs are welcome but must be kept on a leash.
Get Ready to Explore the Oregon Coast
No matter where you end up along the Oregon coast, you're guaranteed stunning scenery, fun activities and lasting memories. From the iconic Haystack Rock at Cannon Beach, the bustling family-friendly attractions and watersports at Seaside, the tranquil and serene atmosphere of Gearhart, to the historic lighthouses and the magical waterfalls, there is truly something for everyone to enjoy.
As you explore these enchanting destinations, look into nearby Gearhart vacation rentals to call home while you visit. Whether you're a solo traveler seeking solitude, a family looking to create lasting memories, or a couple searching for a romantic escape, the Oregon Coast offers an idyllic backdrop for your next getaway. So pack your bags, grab your camera, and prepare to be swept away by the charm and allure of the Oregon Coast.
Some Queries About Places to Visit Along the Oregon Coast
What is the best time to visit the Oregon Coast?
The Oregon Coast can be visited year-round, but the most popular time is from June to September, when the weather is warmer and drier. However, the shoulder seasons of spring (April-May) and fall (October-November) can also offer pleasant weather and fewer crowds.
Can I go whale watching on the Oregon Coast?
Yes, whale watching is a popular activity along the Oregon Coast, particularly during the migration seasons. The best times to spot gray whales are during their southward migration from mid-December to mid-January and during their northward migration from late March to June.
What are some must-see attractions along the Oregon Coast?
Some popular attractions along the Oregon Coast include Haystack Rock at Cannon Beach, the Oregon Coast Aquarium in Newport, the Sea Lion Caves near Florence, and the sand dunes in the Oregon Dunes National Recreation Area.
Categories