The Pacific Northwest is home to a wide range of natural wonders, historic towns, eclectic people, and vibrant communities. More specifically, and along Oregon's Northern Coast, you'll find a mingling of generations, cultures, and nature at its most powerful and raw. From rivers to tide pools and from rocky outcrops to seashells, it's truly one of America's best reasons to hop in the car and drive.
Starting from Pacific City in the south, to Astoria in the north, we've written a guide full of incredible reasons to pull over on your next Oregon coast journey!
A look at Pacific City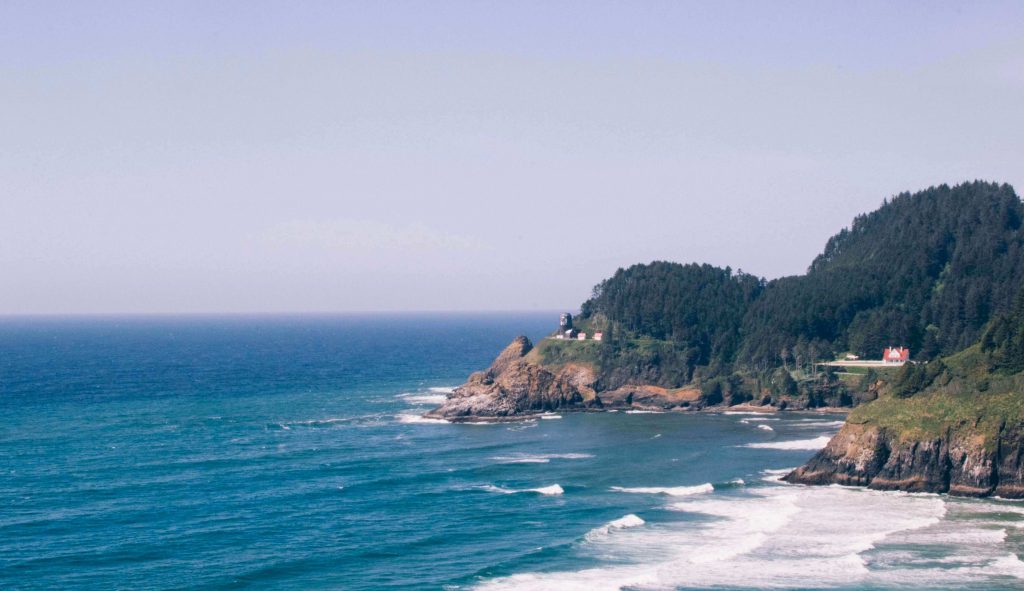 Pacific City is a quiet coastal hamlet nestled beneath Cape Kiwanda's massive headland. This is an ocean lover's paradise, with sandy beaches, vast views, and terrific surf.
This picturesque setting is surrounded by a plethora of stunning sites. Just off the coast, a massive rock "sea stack" protrudes from the water. The top of Cape Kiwanda is accessible via a high dune, which affords views of the ocean waves pounding against the coastal cliffs below.
Cape Kiwanda's beaches are protected by the same breakwater, making it a great site for surfing and fishing. While sitting on the patio of a cafe or brewery with a view of the sea, watch dorymen launch their boats straight on the beach.
A look at Tillamook
Do so much more than great cheese! Tillamook is a community on the edge of the ocean-adjacent Tillamook Bay, nestled in a lush river valley. It is here where natural resources abound, as the views are jaw-dropping.
Tillamook is best known for its agriculture, which stewards and cultivates the region's natural abundance. It is nestled between a tangle of rivers and farm fields. Tillamook has become synonymous with dairy products and tour bus line the sophisticated Tillamook Creamery, and is one of the town's most popular attractions. Restaurants here think locally, including farm-to-table and ocean-to-table foods into their menus.
Tillamook has a significant aviation history dating back to World War II. It features a public airport as well as a large aviation museum with blimps, pilot equipment, and old airplanes. Within Tillamook Bay, there are numerous hiking paths, more than 800 miles of navigable waters for kayaking, and plenty of crabbing, clamming, and fishing opportunities.
A look at Netarts
Home to less than 1000 hardy residents, Netarts is a small town located just south of Oceanside at the mouth of Netarts Bay. Netarts means "by the water" in the indigenous Tillamook language, and is nestled among the lush coastal rainforest. In fact, The Tillamook peoples established their first village here.
Netarts Spit, a long, club-shaped length of wooded sand on the shore of Netarts Bay, separates the town from the Pacific Ocean. It's here where you'll find people from all walks of life clam-digging at low tide, with a neighboring marina renting out boats and crab pots.
On the opposite shore of Netarts Bay, nearby Cape Lookout State Park includes tent campsites, yurts, cottages, and a satisfying climb to a fantastic, panoramic vista for whale watching.
A look at Oceanside
Oceanside is built on a steep, amphitheater-like hillside on the edge of the Pacific Ocean. Home to only 500 year-round locals, it features a wonderful beach, excellent ocean views, and tranquil cafés.
It's everything you'd expect from a place named Oceanside, and then some. The well-known Three Arch Rocks off the coast are a national wildlife sanctuary that can be seen from almost anywhere in town. The imposing contour of these arching rocks, a protected sanctuary for a broad variety of seabirds and other species, is a harsh reminder of the ocean's strength.
A tunnel runs through Maxwell Point, a wide peninsula that extends over the shore, at the northernmost extremity of Oceanside beach. The tunnel gives access to Tunnel Beach on the other side during low tide. Continuing north at zero tides provides passage around two more rough places on the ocean side. This path leads to quiet beaches and secret coves.
A look at Cape Meares
Cape Meares is a peaceful seaside community nestled between a lake and Cape Meares' enormous bluff. The landscape surrounding the town, which is surrounded by woodland and the sea, is steeped in historical tales.
The tiny lighthouse is on a soaring promontory over the ocean, just outside of town in Cape Meares State Park, providing magnificent views of both whales and seabirds. The neighboring hiking area of Bayocean Spit was originally home to the now-defunct village of Bayocean, which became a ghost town and swept away in the sea.
Towering trees, as well as the strange "Octopus Tree," can be found in the adjacent Sitka Spruce forest. As the sun sets, take a walk on the beach, make a bonfire, and tell your tales.
A look at the town of Garibaldi
Name after the famed Italian revolutionary, Garibaldi is where locals go to relax. Home to 500 locals, it is a tiny port town and nautical hub located near the mouth of Tillamook Bay. In Garibaldi, everything revolves around the sea.
Commercial fishermen bring fresh Dungeness crabs, lingcod, rockfish, and even octopus up to the docks at the marina. At the fillet table, sport fishermen brag about their record-breaking Chinook salmon.
Kayakers paddle out to look for bald eagles, pigeon guillemots, and purple martins hovering over the bay, while local restaurants serve the catch of the day at their dockside tables.
A look at Rockaway Beach
With it's long history as an oceanside playground for vistors, Rockaway Beach is made for weekends away.
Home to 1200 full-time residents, Rockaway Beach was a popular holiday destination before freeways were built. In fact, the first vacationers arrived by rail in the 1920s. Even though there are hundreds of vacation rental homes and hotel rooms to choose from, and many of which offering beach access, the coastline is relatively uncrowded.
Explore the unique local stores and eateries before lighting a beach bonfire and stargazing on the sand. A steam engine train still transports visitors along a path that offers views of Tillamook Bay, tide pools, and the ocean, all while maintaining a piece of Rockaway Beach heritage.
A look at the town of Wheeler
On the banks of the Nehalem River, Wheeler is a quaint and picturesque community near the coast. Its historic structures and sunny atmosphere make it a relaxing retreat on the North Coast.
Wheeler is renowned by residents as a sunspot, with frequent sunshine and spectacular views of the Nehalem River and Bay, despite being surrounded by hills in the coastal lowlands that are sometimes cloaked in fog and mist.
The little marina, which faces out over the river, is a great place to watch the sunset. Local bakeries, cafes, restaurants, and the renovated historic Old Wheeler Hotel, right across from Waterfront Park, are all located around the riverside main street.
A look at the town of Nehalem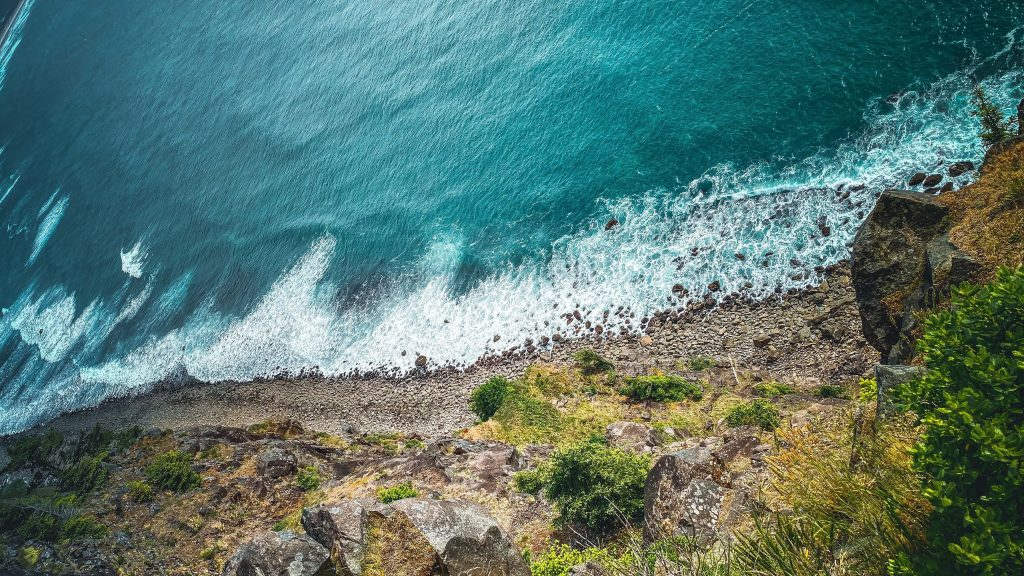 Aptly named Nehalem is a charming riverside town on the Nehalem River. In traditional Tillamook language, Nehalem means 'the place where people live'. Today, that means approximately 350 locals live here, while enjoying its year round natural beauty and tall coastal forests.
With typical frontier-style houses, high porches, and hanging baskets of flowers, the town's beautiful and rustic business district is located right on Highway 101 alongside the river, recalling the area's history as a wood boom town.
It's only a short stroll to the early fog-wrapped riverfront docks. Coho salmon can be found aplenty in the neighboring North Fork of the Nehalem River, while Chinook, Sturgeon, and Steelhead can be found in Nehalem Bay.
A look at the town of Manzanita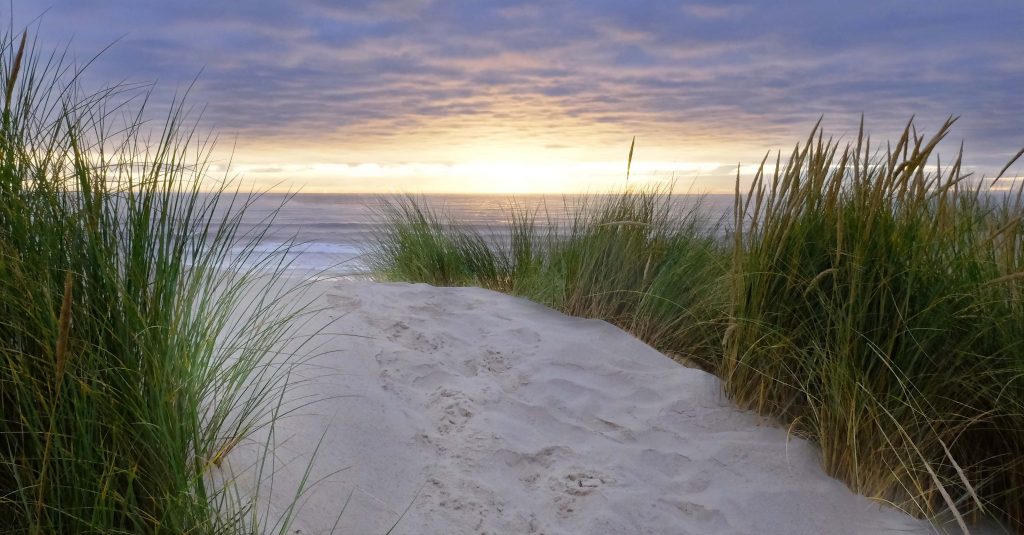 Manzanita is a stunning seaside town nestled between three unique features: the huge Pacific Ocean, the massive coastal headland of Neahkahnie Mountain, and the sheltered Nehalem Bay.
Manzanita is one of three settlements that encircle Nehalem Bay and is close to the towns of Nehalem and Wheeler. At low tide, the bay offers good fishing opportunities for Chinook salmon, sturgeon, and steelhead trout, as well as crabbing and clam-digging.
Manzanita is beautiful, and its turquoise waves, exposed cliffs, and dreamy, hazy horizons lured visitors from Portland in the past. The town boasts boutique shopping, quaint cafes and golfing with a view. The beach is lined with vacation homes, and quaint streets with nautical names lead its guests to the water's edge.
A look at the town of Cannon Beach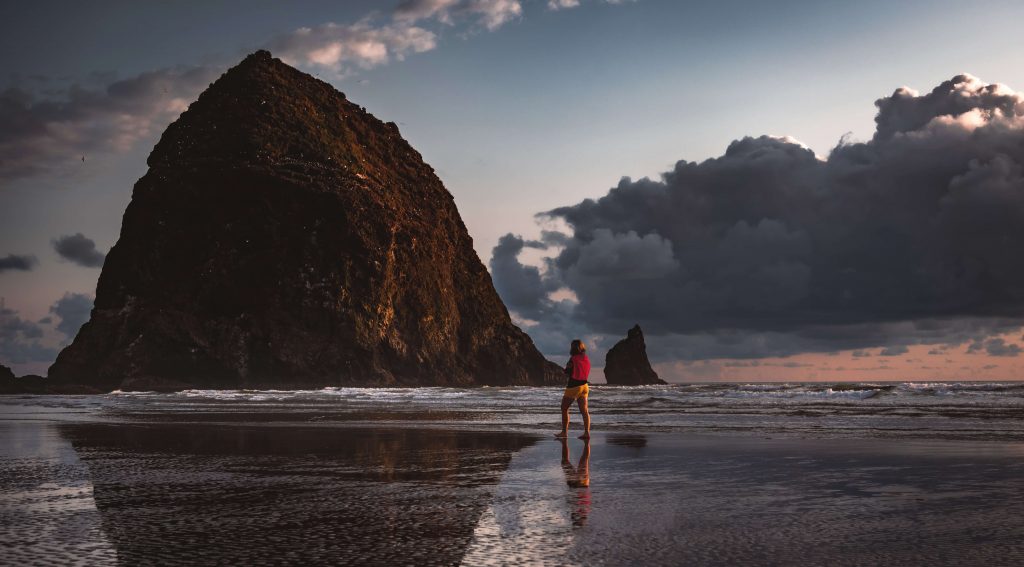 Easily one of the most photographed places in Oregon, Cannon Beach is a well-known coastal community made famous for its sprawling beach and rock formations. It's been called the "greatest overall beach in Oregon," as well as one of America's top art towns and one of the most beautiful spots on the planet.
Cannon Beach, named after a naval cannon that washed up after a shipwreck in the 1840s, has a lot of history. Haystack Rock is a gigantic, towering rock structure off the coast that is adorned with stone "needles," bright tidepools, and flocks of seabirds. Ecola State Park is located nearby and offers panoramic coastal views, simple walking paths to scenic picnic sites, and extensive hiking trails.
Cannon Beach is known as one of the best art towns in the Northwest, with a plethora of art galleries, specialized stores, cafes, and fine dining restaurants. Visitors can see glassblowers at work in their studios or witness live theatrical performances throughout the year.
Everything from the town's citizens' sensibilities to the yearly sandcastle building competition, which showcases amazing works of art dotting the sandy beach, reflects this creative edge.
A look at the town of Seaside
Seaside has been a popular vacation spot since the 1870s. It's a sea side playground, with its grand oceanfront promenade and incredible views. Here you'll find old-style boardwalk arcades, salt-water taffy, gift shops, and everything a family on vacation will need.
Seaside was Oregon's first seaside resort town, and it has maintained its reputation as one of the Coast's most popular year-round family destinations. It's not difficult to get to for a day trip on the North Coast, as it's at the end of a relatively direct path on Highway 26 from Portland.
Seaside's Broadway Street, which runs parallel to the Necanicum River and ends at the beachside promenade, has various restaurants, pubs, and cafes. Kayaking, hiking, razor clamming, and kite flying are all popular activities on the beach, and there's plenty of room.
A look at the town of Gearhart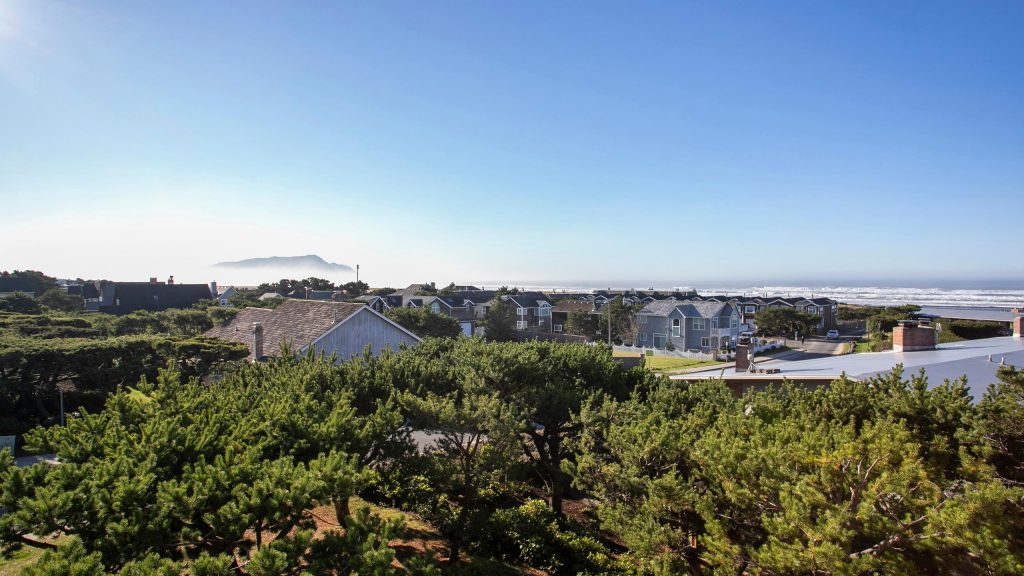 We might be a little bias, but we love the town of Gearhart! At it's core it's a tranquil beachfront community less than 3 miles north of Seaside. Gearhart is quietly popular tourist destination and an alternative to Seaside's hustle, bustle and cost. Nestled in the dunes along the shore, Gearhart exudes small-town charm and hospitality. There are no traffic signals, broad avenues for bicycling, public tennis courts, and a beautiful, undeveloped beach.
It offers boutique shopping, a popular McMennamins restaurant, an art gallery, a supermarket, and terrific vacation rental accommodation. To top it off, the Gearhart Golf Links is the oldest course west of the Mississippi River, and is only a few minutes from the water.
​​A look at the town of Warrenton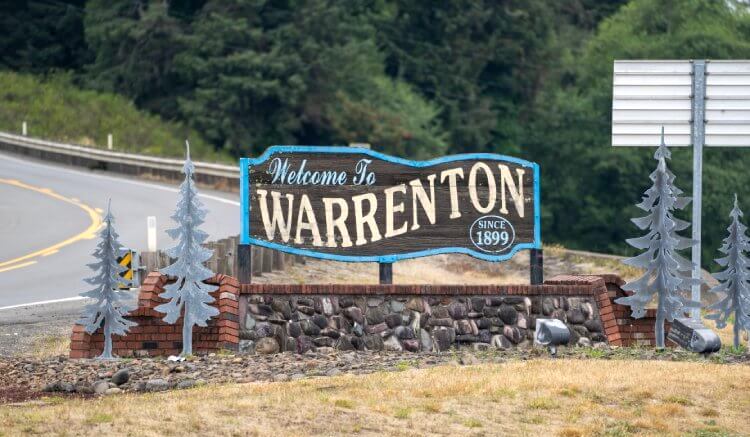 The Oregon Trail comes to an end in Warrenton. It is located on the most northern point of the state of Oregon, across Young's Bay from Astoria. The history of the place may still be seen today.
Explore the same landscapes that the Corps of Discovery saw during their early 1800s excursions. Warrenton, located on the Columbia River, is surrounded by water, and is a lovely village with a large marina and Victorian-era residences.
Camping, hikes, beach access, and swimming at Coffenbury Lake are all available at nearby Fort Stevens State Park. Fort Stevens, now a military museum available to the public, was established in the 1850s. While the huge iron skeleton of the 1906 shipwreck Peter Iredale is entrenched in the sand on the Pacific Coast nearby.
A look at the city of Astoria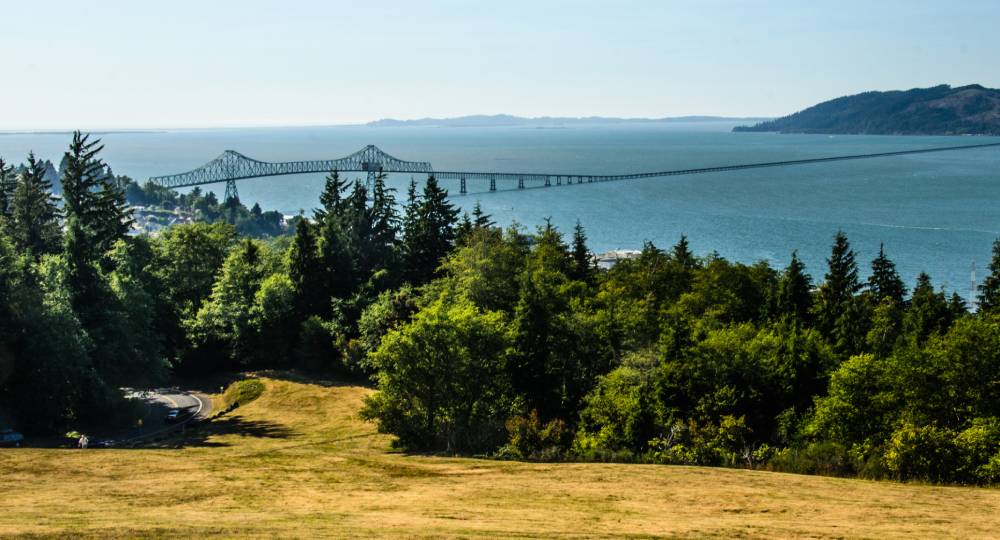 Astoria has grit and charm, and yes, the Hollywood blockbuster 'Goonies' was filmed here. It's in this community where fishermen are poets, loggers enjoy espresso and a choc au pain, and where a world-class art gallery complements a classic five n' dime on the very same Main Street.
Astoria is a riverside city of 10,000 people that have seen their fair share of ups and downs. Lately, it's been more 'ups'. It has re-emerged as a cultural hotspot and has been dubbed "little San Francisco" by many. Astoria is an old neighborhood that has recently become hip. Victorian homes and maritime antiquities coexist with chef-driven eateries and tattoo parlors in this neighborhood.
You'll want to share these stories with others when you've learned them, and you'll hope they'll tell others as well. It's also a site you'll want to visit again to discover what other stories you might have missed.
With so many places to see and things to do, the Northern Oregon coastline has something for everyone, at any time of the year. We hope you enjoyed our guide, and we look forward to welcoming you to our little piece of coastal paradise.