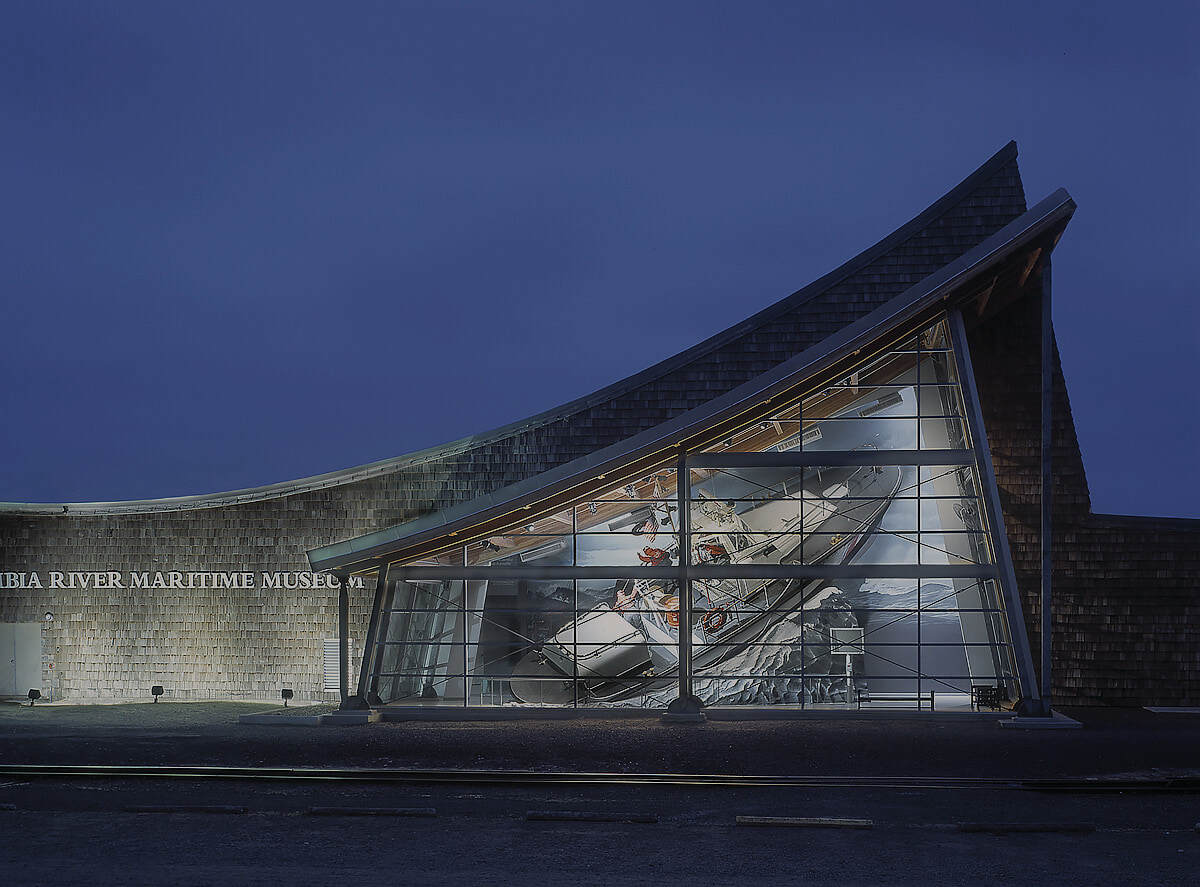 Maritime Museum
Located on Astoria's historic waterfront, the acclaimed Columbia River Maritime Museum displays one of the most extensive collections of nautical artifacts on the west coast. Designated Oregon's official state maritime museum, this outstanding institution with 24,000 square feet of exhibit space was the first nationally accredited maritime museum in the western United States.
This museum is one of the country's finest displays about shipwrecks, lighthouses, fishing, navigation and naval history. Take your family and explore the conning tower of a submarine and the reconstructed bridge of a US Navy Destroyer. Or, take a tour of a floating lighthouse, the Lightship Columbia. The museum has a store with an extensive inventory of quality maritime publications and unique gifts.
Gearhart is a perfect destination for your trip to the Columbia River Maritime Museum.