Digging for razor clams on the Oregon Coast is a classic, timeless Clatsop County pursuit. Residents and travelers have been probing for these prized Pacific Ocean delights near Gearhart by the Sea since well before the Great Depression. Clamming in Oregon is cyclical; therefore, repeat visitors know precisely when and where to hunt.
Unearthing a meaty, six-inch-long "spoot" brings great joy to clammers, casual travelers, and kids alike. You don't have to be an expert to appreciate Gearhart's wintertime "treasure hunt." Digging for razor clams on the Oregon Coast can be mastered, but it takes years of practice. Thankfully, there are several how-to guides online, including the Oregon Department of Fish & Wildlife's helpful step-by-step manual.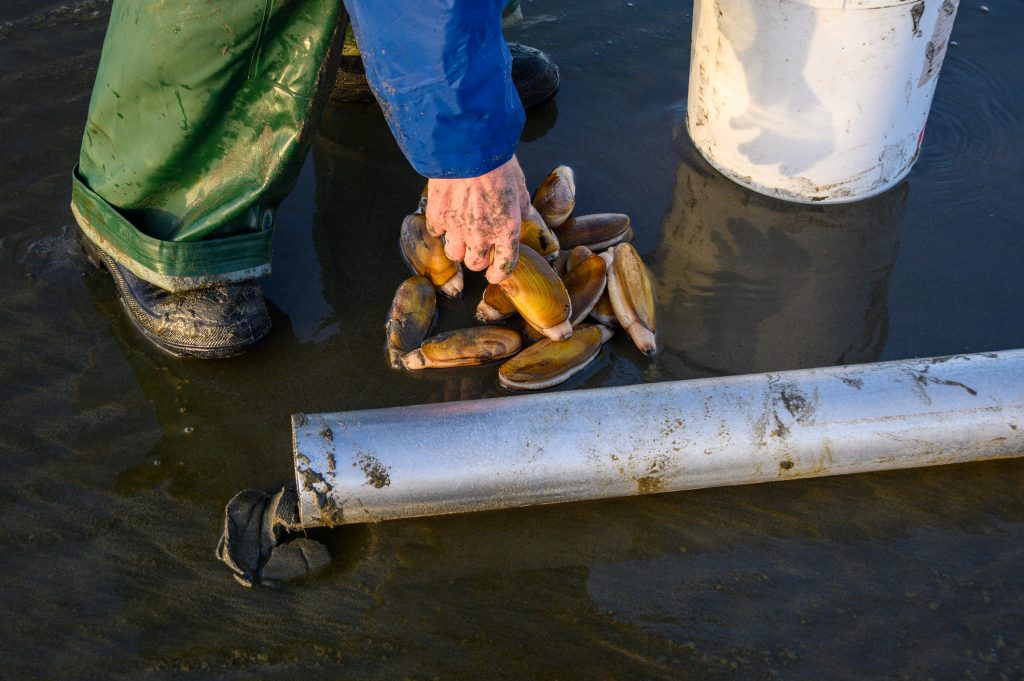 What: Siliqua Patula
The Pacific razor clam (siliqua patula) is a primary target for clammers, beachcombers, and sailors. Razor clams typically range from three to six inches long, while the oblong, doughnut-shaped interior meat varies in size. The firm, briny meat generally is cut into steaks and fried or diced and tossed into chowder.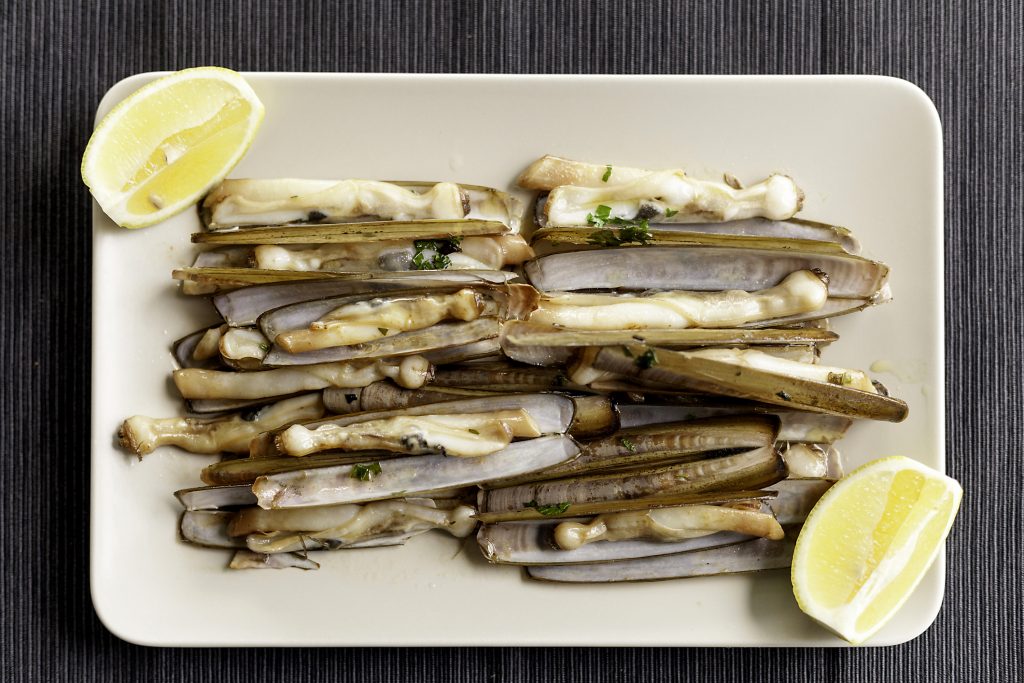 When: Early October through March
The official nonresident razor clam season on the Oregon Coast varies, year by year. However, it typically runs from early October through March to help maintain an ideal clam population. Oregon residents have the rare thrill of clamming throughout the year; although, razor populations multiply amid fall and winter, particularly during low and negative tides.
Where: Seaside to Clatsop Spit
Approximately 95 percent of Oregon's razor clams "land" in Clatsop County between Seaside and Fort Stevens State Park's Clatsop Spit. This, of course, means that Gearhart by the Sea is ideally situated in the heart of Pacific razor clam country! Most clammers pack picnics and cover miles upon miles of beachy terrain on a given day. After all, there's no better place to take a short break than the beach.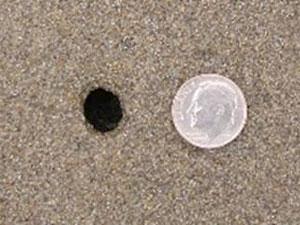 How: Tips and Tools
Admittedly, we're not clamming experts. However, many of our team members go digging for razor clams on the Oregon Coast regularly. Not only is the hunt a scenic, adventurous experience, but the meat lends itself to so many delicious recipes. To put it plainly, you'll be looking for a trademark, raisin-sized hole in the sand during low tide. Remember that razors are fast diggers, so be alert and swift when tilling. Most folks use shovels, while others craft "clam guns," also known as "clam tubes." Please read the ODFW's how-to guide before strutting to the beach this winter—it's packed full of pointers, guidelines, and FAQs.
Oregon Beach Vacations: Gearhart by the Sea
If you plan to dig for razor clams on the Oregon Coast this winter, please browse through our oceanfront condos, most of which come equipped with a fireplace, sea-breeze balcony, and full kitchen to cook up your harvest. Gearhart by the Sea is also the proud home to McMenamin's Sand Trap Pub. Prospective guests may also call us directly at 800-547-0115 to speak with a friendly reservationist.