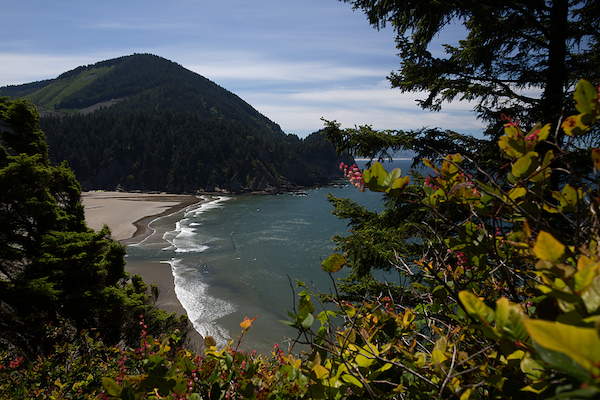 Hiking near Cannon Beach: Top Trails and Tips
As your boots crunch on the gravel, your heart starts to echo the rhythm of the wild Pacific, and the scent of pine and sea spray merge to create an intoxicating natural perfume. The smell of wilderness. Welcome to Cannon Beach, a captivating coastal oasis in the heart of Oregon. This is a place where lush, evergreen forests flirt with rugged, sandy shores, and towering sea stacks become a beacon for wanderers seeking solace and inspiration. Whether you're a seasoned hiker or a novice explorer, Cannon Beach has an adventure waiting for you.
Read on as we take you on a journey along the winding trails, through the ancient forests, and across the sandy shores of Cannon Beach. We'll introduce you to the panoramic vistas that will steal your breath, the wildlife that will captivate your imagination, and the hidden gems only known to locals. So, lace up your hiking boots, grab your water bottle, and let's embark on a hiking adventure through Cannon Beach, where every step tells a story of the wild, untamed beauty of the Pacific Northwest.
Hit The Trails
There is a range of different hiking trails to choose from all around Cannon Beach, Oregon. From easy to difficult, there are paths for everyone to follow. Here are just a few of our most recommended hiking trails for you to choose from.
Top Trails near Cannon Beach: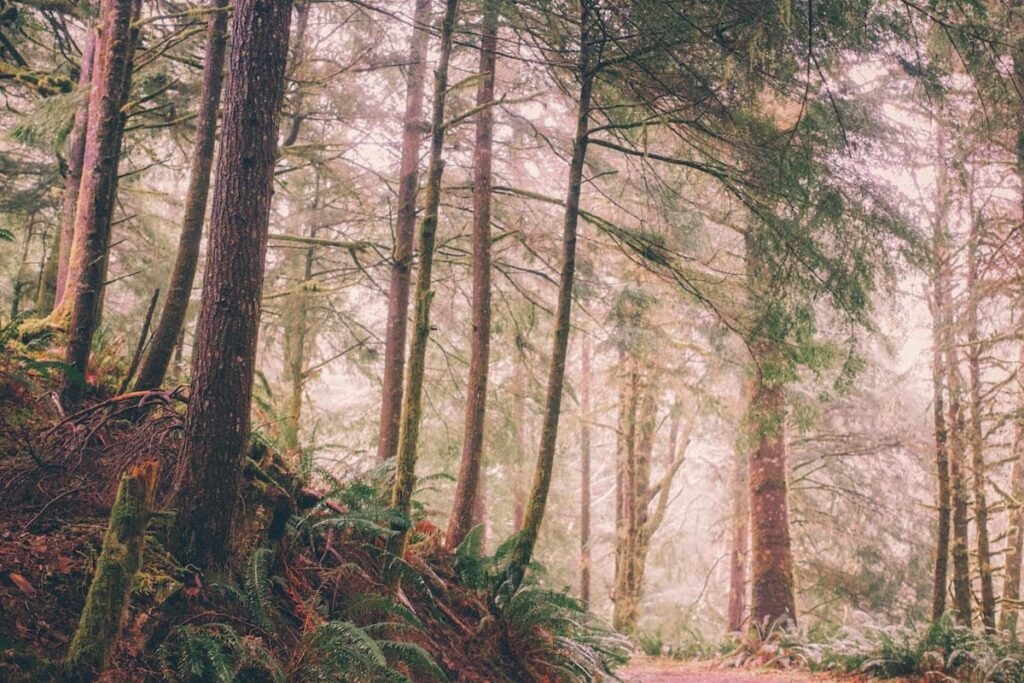 Ecola State Park Trails
Ecola State Park, located just north of Cannon Beach, is home to several hiking trails, each offering breathtaking views of the Pacific Ocean, sea stacks, and lush forests.
Neahkahnie Mountain
The Neahkahnie Mountain loop trail, near Manzanita, is just a short drive south of Cannon Beach. It is a bit more challenging and difficult but rewards you with awe inspiring panoramic views of the coastline from the mountain's peak. This scenic hiking trail takes you from the majestic old growth around Necarney Creek to the cliff top views of the Devil's Cauldron, you then cross meadows frequented by elk to hike up Neahkahnie Mountain to a spectacular viewpoint. The hike is around 13 km round trip with an elevation gain of about 1,700 feet.
Oswald West State Park Trails
The Oswald West State Park is located just a short 10-15 minute drive south of Cannon Beach. The park offers a variety of trails that take you through old-growth forests, along babbling brooks and to secluded beaches.
Haystack Rock
You can't visit Cannon Beach without walking by Haystack Rock. Luckily there is a known trail you can hike that brings you to the famous rock formations, as well as giving you great views of the Pacific Ocean. This route is a 6.9-km out-and-back trail near Cannon Beach and is considered an easy, relaxing route, taking only 1 hour and 14 minutes to complete.
Top Tips To Know Before Hiking Near Cannon Beach
Check the Weather: The weather on the Oregon coast can be unpredictable, and conditions can change rapidly. Check the forecast before you head out and be prepared for varying conditions, even in a single day.
Wear the Right Gear: Dress in layers as temperatures can fluctuate. Always wear sturdy, comfortable hiking shoes, and bring waterproof clothing, especially during the fall and winter months when rain is common.
Pack Essentials: Always carry a map or GPS, a first aid kit, plenty of water, and high-energy snacks. Depending on the length of your hike, additional essentials could include a compass, headlamp, multi-tool, and emergency shelter.
Be Aware of Tides: If your hike includes beach sections, be sure to check tide tables. The tide can come in surprisingly quickly, and certain areas may become impassable at high tide.
Respect Wildlife: The Oregon Coast is home to a variety of wildlife. Always observe animals from a distance, and never feed them. Be especially cautious around nesting birds during the spring and summer months. Be sure to pack your binoculars.
Leave No Trace: Follow the Leave No Trace principles. Carry out all trash, stay on designated trails, and respect the natural environment.
Know Your Limits: Some hikes in the area can be challenging with steep inclines and tricky terrain. Always select a trail that matches your fitness level and hiking experience.
Tell Someone Your Plans: Let someone know where you're going and when you plan to return, especially if you're hiking alone.
Stay Safe on Sea Stacks: Climbing on sea stacks (rocky islands off the coast) can be dangerous and is often not allowed to protect the wildlife that calls them home.
Happy Hiking!
It's clear why the Cannon Beach area is a cherished destination for hikers of all skill levels. Whether you're captivated by the panoramic ocean views from the top of Neahkahnie Mountain, enchanted by the lush, moss-covered forests of Ecola State Park, or thrilled by the challenge of reaching the peaks inside the Oswald West State Park, these trails offer an unmatched fusion of sea, sky, and forest.
To get the most out of your Oregon hiking adventure, check out our comfortable and stylish accommodation options near Cannon Beach. There's nothing better than coming home to a comfortable vacation rental to relax after a day of hiking. So, lace up your boots, hit the trail, and discover the incredible adventures that await you in the heart of Oregon's captivating coastline. Happy trails!
Commonly Asked Questions About Hiking Near Cannon Beach
Is it safe to hike alone near Cannon Beach?
While hiking alone can be a great way to connect with nature, it's generally safer to hike with a partner or group. If you do choose to hike alone, always let someone know your plans and carry a charged cell phone for emergencies.
Can I bring my dog on the trails?
Most trails in the Cannon Beach area are dog-friendly, but pets must be kept on a leash. Always check the specific rules for the trail you're planning to hike.
When is the best time of year to hike near Cannon Beach?
While hiking is possible year-round, the weather is usually most comfortable for hiking from late spring through early fall. However, the winter can offer its own unique beauty, just be prepared for wetter and colder conditions.
Are there any dangerous animals to worry about when hiking in Oregon?
The most common animals you might encounter include deer, raccoons, and various bird species. Bears and cougars are rare, but they do live in the area. Never approach wildlife and keep a safe distance.
Categories