As the sun starts to set earlier and the vibrant greens of summer change into a kaleidoscopic tapestry of orange and reds, prepare for the magic of fall in Gearhart. Among the coastal towns that dot this iconic stretch in Oregon, Gearhart stands out with its unique blend of tranquility and natural beauty. When summer's bustling crowds dissipate, the availability of vacation rentals in Gearhart offers visitors a cozy, intimate experience of this coastal haven. Gearhart awakens to a slower, more introspective season, offering visitors a glimpse of the Oregon Coast in the Fall – a time of vibrant hues, misty mornings, and serene landscapes. Join us as we explore this picturesque haven and discover why Fall in Gearhart is a time and place like no other.
Explore Gearhart's Nature
Gearhart's beautiful surroundings are a joy to explore, especially during the fall season when the weather is mild and the scenery is stunning. Whether you're seeking a scenic hike, a relaxing beach walk or some heart-racing surfing, Gearhart has it all. Here are some of the best outdoor activities to do around Gearhart in Fall.
Photo by Kush Dwivedi on Unsplash
Head to the Beach
Visiting the beach in Gearhart during the fall is an experience unlike any other. The summer crowds have dispersed, making the expanse of sandy shores and rolling waves a more tranquil and almost meditative place to visit. Wrapped in the warmth of your favorite sweater, you can stroll along the shores and beachcomber, finding hidden gems like agates and shells to keep as souvenirs.
Cannon Beach is a must visit during your visit to Gearhart. Known for its iconic Haystack Rock, Cannon Beach offers additional opportunities for photography, tide-pool exploration, and even surfing for those looking for more adventurous pursuits. A day trip here perfectly complements the quieter allure of Gearhart, allowing you to experience the full range of what the Oregon Coast has to offer in the fall.
Go Razor Clamming
Razor clamming is a quintessential fall activity on the Oregon coast, offering both seasoned and novice clammers an opportunity to immerse themselves in the natural splendor of the Pacific Northwest. The best time of day to venture out is during low tide, when the ocean recedes to reveal the sandy flats where these elusive bivalves burrow. Clammers use specialized equipment like clam tubes or clam shovels to dig into the sand, following the telltale 'shows'—small dimples or holes that indicate a clam's location below the surface. Remember sometimes you need to pound the sand for the clam dimples to show.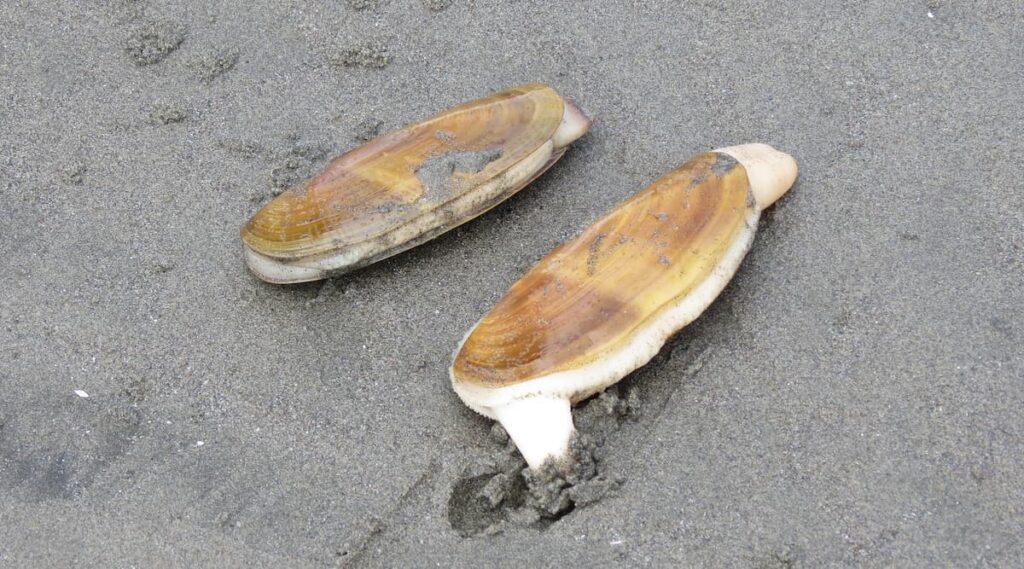 With a bit of skill and a splash of luck, you can gather a bountiful harvest, making razor clamming not just a means of connecting with nature, but also a way to bring home a delectable seafood feast.
Photo Credit: 'microplastics023TW' by Oregon Sea Grant via CC BY-NC-SA 2.0
Hiking in Gearhart
Hiking in Gearhart offers the perfect opportunity to immerse yourself in nature and experience the Oregon coast's most beautiful spots. While the town itself is known for its tranquil beaches and charming ambience, it's also a gateway to some of the region's most stunning hiking trails. Just a short drive away, you'll find Ecola State Park—a haven for hikers and nature lovers. 
With trails that meander through lush forests, open up to breathtaking ocean views, and even lead to secluded beaches, Ecola State Park hiking trails provide an unforgettable experience that appeals to both novice and seasoned hikers. The trails in Ecola State Park vary in difficulty and length, allowing for a customizable adventure. One popular choice is the Clatsop Loop Trail, a relatively short yet fascinating route that includes a segment of the historic Lewis and Clark Trail. 
As you navigate the undulating paths surrounded by the fall foliage—brilliant hues of orange, red, and yellow—you'll be captivated by panoramic views of the Pacific Ocean, rocky headlands, and perhaps even some local wildlife. The harmony of the forest meeting the sea captures the quintessential beauty of the Oregon Coast, making hiking near Gearhart a must-do activity for anyone visiting the area.
Surfing Isn't Just for Summer in Gearhart
Surfing in and around Gearhart during the fall offers an exhilarating challenge for those willing to brave the cooler temperatures and stronger winds. While the weather starts to dip, often hovering between 50 to 60 degrees Fahrenheit, the fall season also brings in powerful swells that create more consistent and exciting wave conditions. 
Photo by Jamison McAndie on Unsplash
The nearby Cannon Beach is a popular spot among surfers, especially during the fall when the northwesterly winds work in favor of wave quality. Wetsuits are essential due to the chillier water, but the uncrowded beaches and prime wave conditions make it worthwhile for surf enthusiasts. With the backdrop of the autumn sky and fewer surfers to contend with, fall surfing near Gearhart provides both a thrill and a connection to the raw beauty of the Oregon Coast.
Cozy Fall Activities
Fall is arguable the coziest season of them all. The colourful leaves blanketing the streets, the cool breeze in the air, the fall smell in the air (we know you've it before) creates such a comforting atmosphere. Here in Gearhart, that cozy Fall vibe is in abundance, with so many things to do for the perfect Fall dayout during your visit.
Coffee Shop Hopping
Fall in Gearhart wouldn't be complete without savoring a warm cup of coffee or hot cocoa in one of the local coffee shops that dot the area. As the leaves turn colors and the air grows crisp, these cozy spots become sanctuaries where both locals and visitors can enjoy the autumnal ambiance.
Whether you're seeking a frothy latte, a robust Americano, or a pumpkin spice treat, you'll find a coffee shop that brews your perfect cup. Make sure to check out Pacific Way Bakery & Cafe, a cozy spot to pick up a coffee and pastry while you're on your way to the beach, or come back later on for a delicious lunch or dinner.
If you find yourself down at Cannon Beach and in need of your caffeine fix before hitting the waves, check out Sleepy Monk Coffee Roasters. Known for its organic coffee, this spot offers a unique, almost mystical, coffee experience. The décor is rustic, making it a cozy spot for fall.
Browse Local Art Galleries
During your fall visit to Gearhart, the weather being as unpredictable as it is, why not take shelter indoors and explore the local art scene. While Gearhart itself may have limited options, nearby towns like Cannon Beach are a treasure trove of art galleries showcasing everything from traditional to contemporary art. These galleries often feature work from local artists, offering a unique insight into the culture and natural beauty of the Oregon Coast.
The fall season often brings special exhibitions and events, making it an excellent time for art enthusiasts to visit. Whether you're interested in Pacific Northwest landscapes, intricate sculptures, or handcrafted jewelry, you'll find plenty to admire. Check out White Bird Gallery in Cannon Beach, it is one of the oldest galleries in the area and offers a diverse range of art including paintings, sculptures, and ceramics.
The Jeffrey Hull Gallery in Cannon Beach is worth a visit to admire the work of Jeffret Hull himself, known for his stunning depictions of the Oregon Coast. For a more contemporary gallery, check out DragonFire Studio & Gallery in Cannon Beach, which offers a mix of contemporary and traditional art forms, including paintings, ceramics, and mixed media works.
Visit a Pumpkin Patch
Visiting a pumpkin patch is a quintessential fall activity, and if you find yourself in Gearhart during this cozy season, you're in for a treat. Just a short drive away, the pumpkin patch at Blackberry Bog Farm offers a delightful pumpkin patch experience that's perfect for families and anyone looking to embrace the autumn spirit. The farm is set against the scenic backdrop of the Oregon countryside, and its pumpkin patch is brimming with gourds of all shapes and sizes, ready to be picked and turned into jack-o-lanterns or autumnal home decor.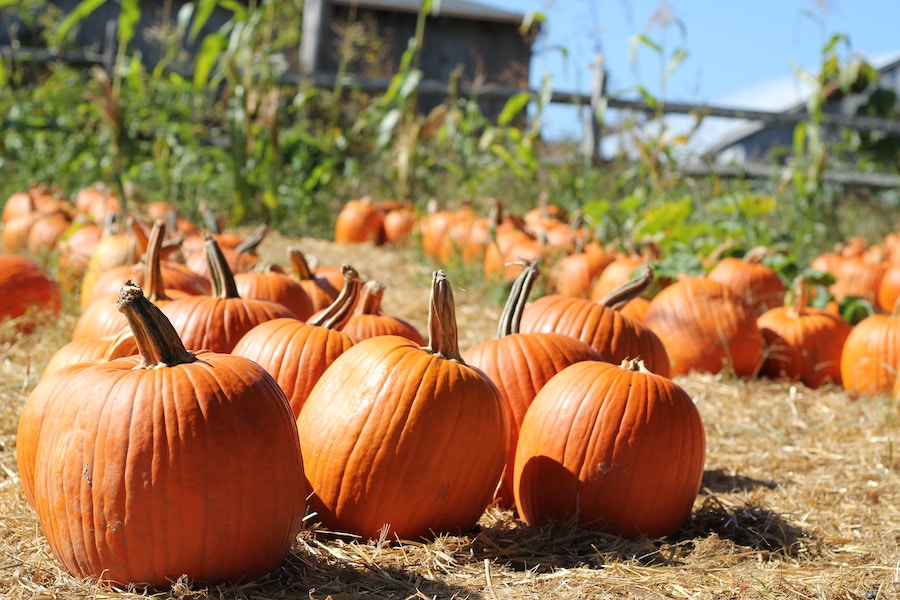 In addition to pumpkins, Blackberry Bog Farm often has other seasonal produce and activities, making it a charming destination to fully immerse yourself in the joys of fall. For just $18 you and up to 10-12 people have 45 minutes to explore the pumpkin patch and pick out your favourite pumpkin to carve just in time for Halloween.
Get Ready to Fall for Gearhart this Fall
From invigorating outdoor activities like hiking and surfing to the cozy comforts of local coffee shops and art galleries, Gearhart is full of wholesome fall experiences waiting to be discovered. Whether you're seeking a tranquil retreat or an adventure-filled getaway, this charming Oregon Coast town offers a backdrop as vibrant and varied as the fall foliage itself. So pack your sweaters, bring your sense of wonder, and come make your own autumnal memories in Gearhart.
Categories