When many people think of taking an Oregon road trip, they often visualize the quirks of Portland, sampling the wines of the Willamette Valley, or exploring the coastal towns of Newport and Florence in the south. Yet there's so much more to the state than just its largest city and main tourist draws. In particular, the North Oregon coast is a beautiful region full of forests, mountains, endless beaches, and bountiful rivers. And while it may not be as well-trodden as other destinations, there are plenty of things to do, see and sample. But before you hit the road, there are a few things you should know before you go. On that note, here are our 8 tips for surviving an absolutely incredible North Oregon road trip.
Tips for the best time of the year to drive to North Oregon
If you're looking to avoid traffic, driving the coast of North Oregon in the fall can be a great option. Autumn is typically a slower travel season, yet the weather, and the views remain spectacular.
This can be a great time to enjoy a relaxed road trip through Oregon's stunning scenery. If you don't mind the crowds, summer is definitely the best time of the year to drive to North Oregon, as there's less rain and the days are longer.
Much of the reason the North Coast is so lush is due to the rains of the winter and spring months. Driving the coast from November through April can see high volumes of precipitation. But with the rains come incredible storm viewing opportunities, a trend that is growing in popularity up and down the Pacific Northwest and British Columbia.
Do keep in mind rush hour – similar to most places in the USA, congestion builds from 7 am through to 9 am, and once again from 3:30 pm to 6 pm on weekdays. It should be no surprise that the best time of day to drive through North Oregon would be outside of those hours when there is less traffic.
Additionally, and regardless of season, visitors should still keep an eye on the weather forecast before hitting the road, and be prepared for winds and rain. It is the mighty Pacific Coast after all.
Best accommodation near the highways of the North Oregon Coast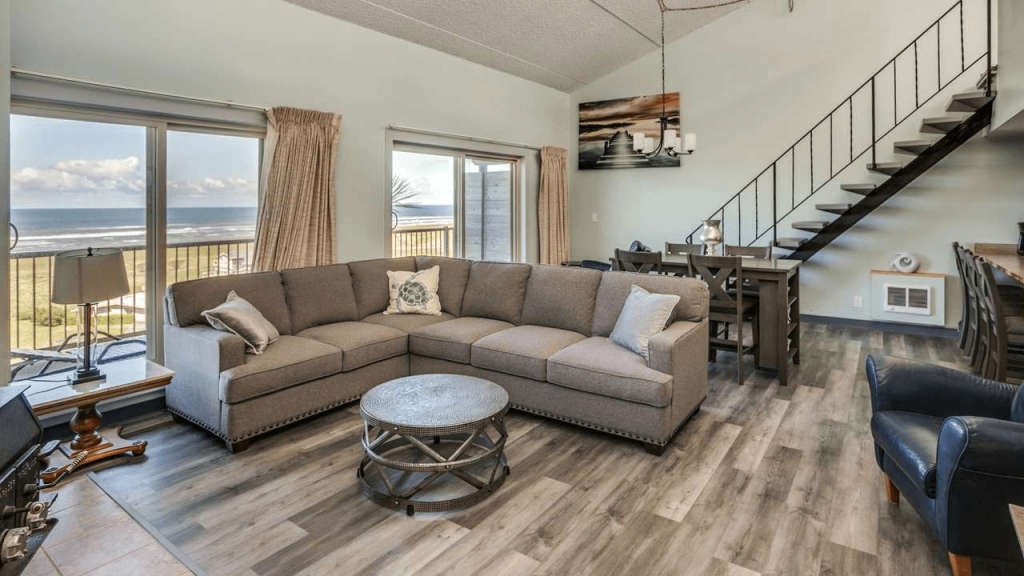 When looking for roadside or easy-to-drive-to accommodation, it's important to consider a few factors. First, you want to be sure that the property is actually close to the highway. This will make it easier to get in and out, and you won't have to waste time driving into town. Vacation rentals in Gearhart like ours at Gearhart by the Sea, are only a quick drive from the Oregon Coast Highway.
Also, you want to make sure that the property is clean and comfortable. This is especially important if you are planning on spending any significant amount of time in destination. Finally, you want to be sure that the property has all the amenities you need if you want to make your own meals or do laundry on an extended road trip.
Tips for the best RV parking on the North Oregon Coast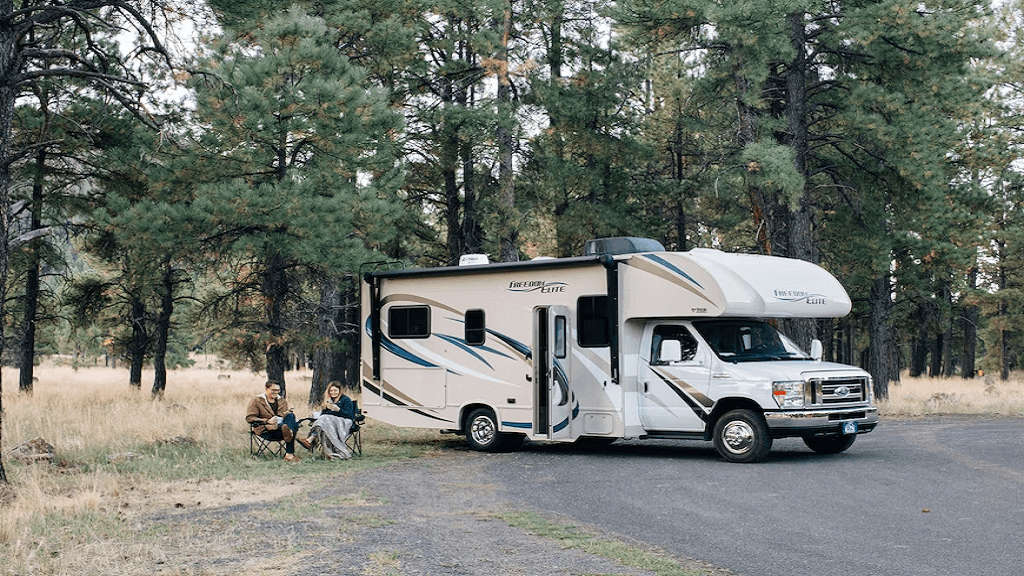 There are quite a few great RV parking spots in North Oregon. If you haven't already known, Walmart actually offers RV parking at their store parking lots based on local laws, space availability, and at individual store managers' discretion.
Other great options for RV parking on the North Oregon Coast are the Pacific City RV and Camping Resort, Nehalem Bay State Park, Astoria/Warrenton/Seaside KOA, and Cape Lookout State Park. If you're visiting during the high season, it's a good idea to make a reservation in advance to ensure you have a spot to park.
Tips for the best scenic stops along the Pacific Ocean for photos and to watch sunsets
One of the most beautiful drives in the US is the Oregon Coastal Drive. Highway 101 hugs the Oregon coastline for 363 miles, offering visitors jaw-dropping views of the Pacific Ocean. There are endless photo opportunities along the drive, but some of the best scenic spots include:
Ecola State Park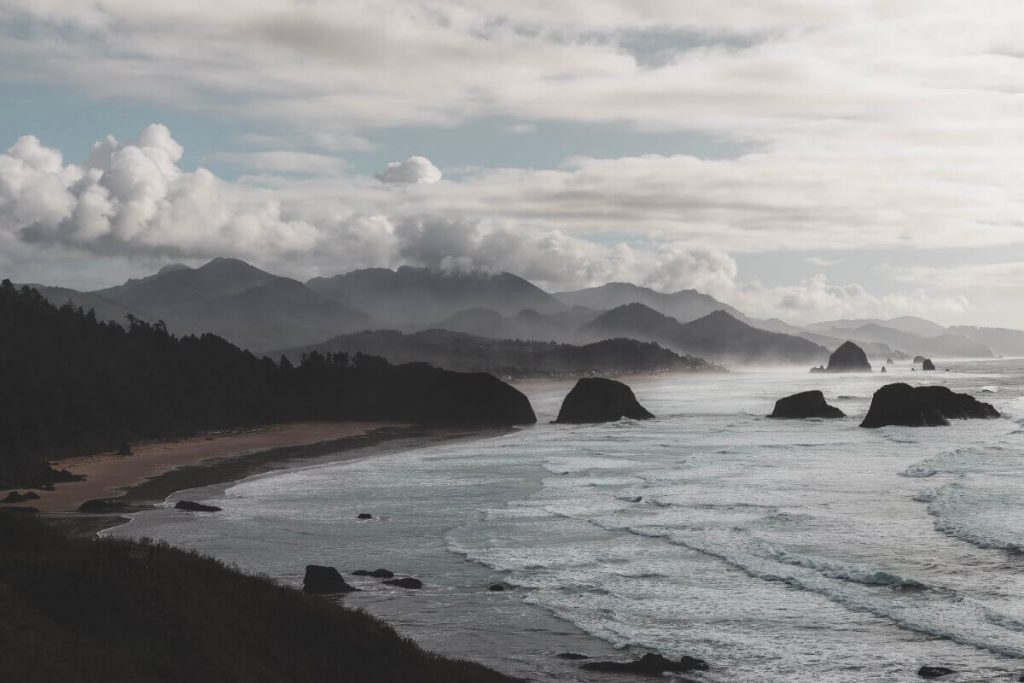 Located just north of Cannon Beach, Ecola State Park is a great place to stop and snap some photos of the rocky coastline. There are also hiking trails available if you want to explore more of the area.
Cape Kiwanda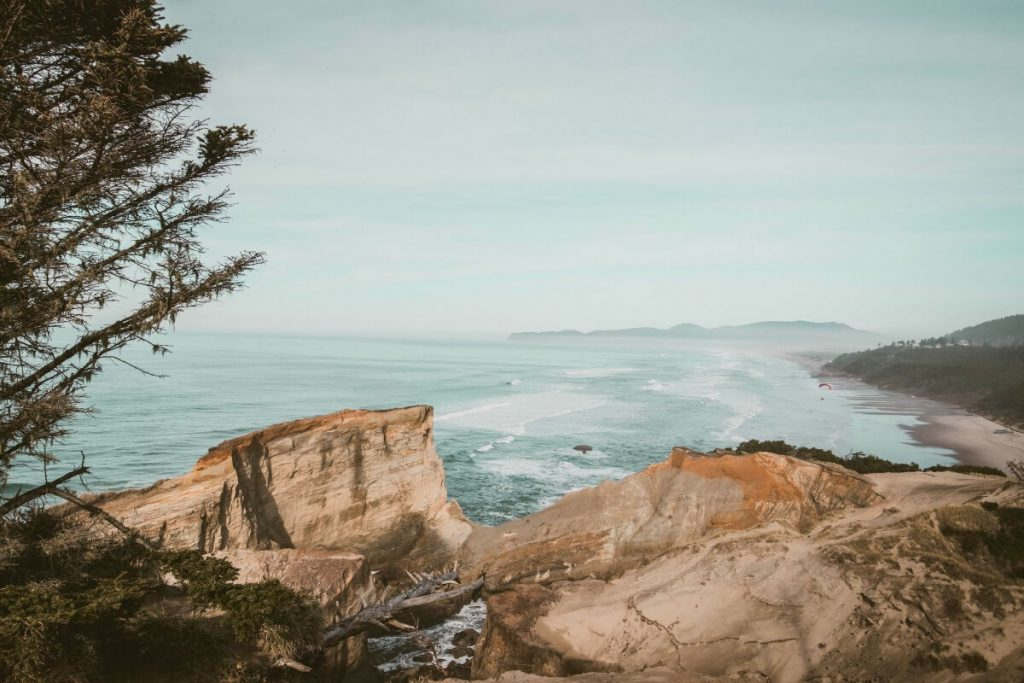 This beautiful, sand beach is located in Pacific City. It's a great place to watch the sunset or go for a walk along the beach. The giant sea stack offshore is a popular spot for photos.
Hug Point State Park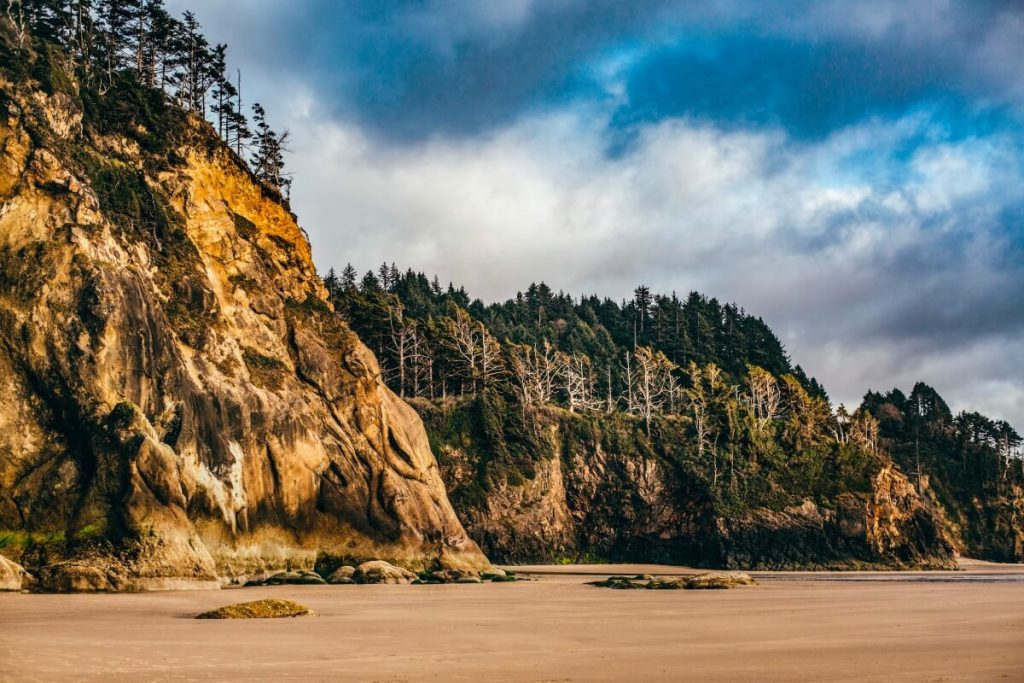 At this park, you can get up close to waterfalls and find some secluded beaches for your Instagram photos. The moss-covered rocks and trees make for a beautiful contrast with the blue water. You can also find some interesting tidepools to explore.
Tips for the best places to see wildlife
There are few things more exhilarating than getting up close and personal with nature. And there's no better place to do that than Oregon's Jewell Meadows Wildlife Area. With 1114 acres of wetland and grassland habitat, it is home to a wide range of animals, such as Roosevelt elk, bobcats, black-tailed deer, black-capped chickadees, and more.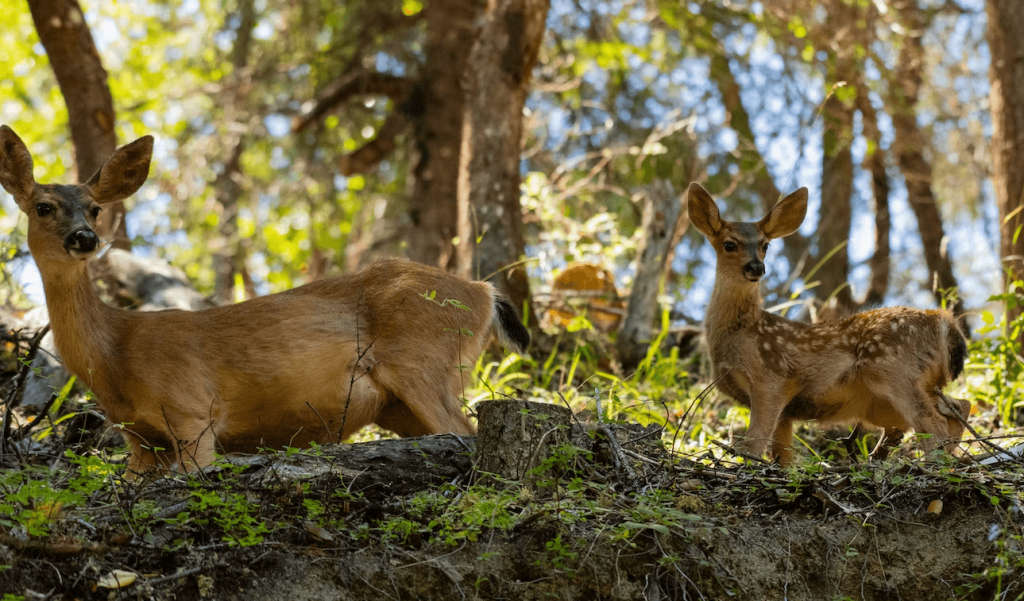 For bird lovers, the Necanicum Estuary Natural History Park is a must-go. The estuary has over 150 species of birds that can be easily spotted, including the brown pelican, western bluebird, turkey vulture, and many more.
Tips for the best places for unique shopping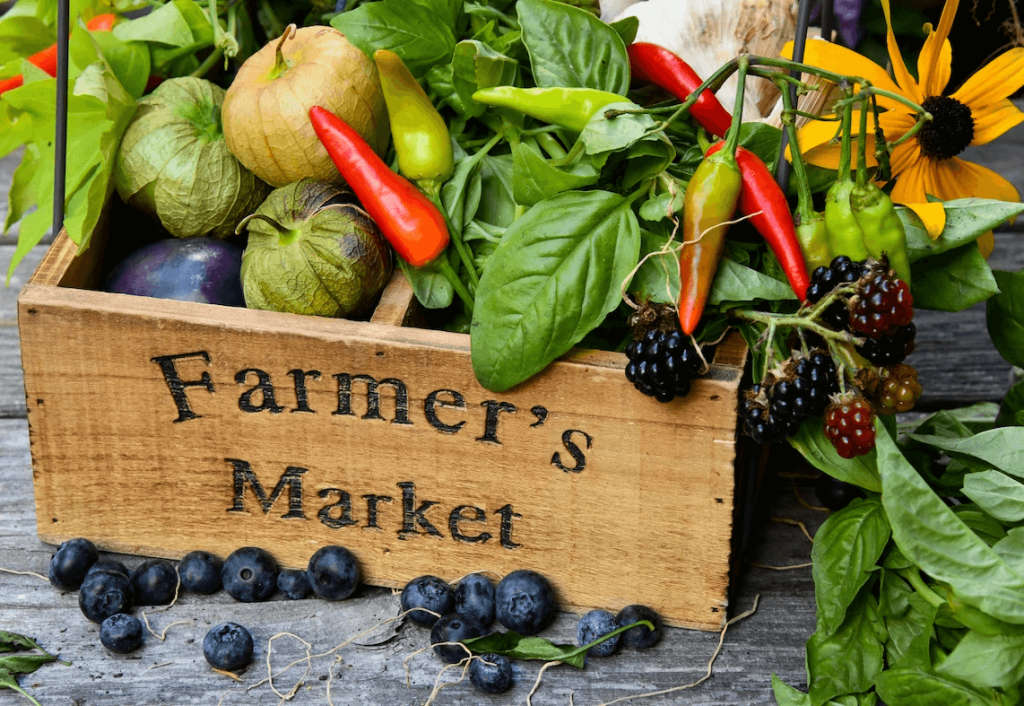 There's something special about farmer's markets—the atmosphere is always cheerful and the produce is fresh and delicious. They are also a great place to find unique artisan craftsmanship. Here are the 3 most popular farmers' markets in North Oregon:
The Astoria Sunday Market features over 200 vendors, and you can also find plenty of food stalls for a quick snack or lunch. The market is open from late spring to early fall.
The Seaside Oregon Farmer's Market is open in the summer, selling everything from artisan goods to self-care products. There are also different food vendors to choose from. And don't forget to check out the local artisans—there are some truly talented artists selling their wares at this market.
The Cannon Beach Farmers' Market is a weekly event that takes place in the summer months. The market features a variety of vendors selling fresh produce, flowers, baked goods, and prepared foods. There is also live music for everyone to enjoy.
Tips for the best pit stops for refueling and recharging
No one likes being caught off guard by a sudden need to use the restroom, especially when traveling. That's why it's always a good idea to plan ahead and schedule breaks at pit stops. Not only will this help you avoid any uncomfortable situations, but it will also give you a chance to stretch your legs, refuel or recharge your car, and grab a coffee or a bite. The 3 great pit stops that are right off Highway 101 are Gearhart, Seaside, and Cannon Beach.
In Gearhart, Pacific Way Cafe & Marketplace is a local favorite with its cozy atmosphere, allowing you to warm up with a cup of coffee before hitting the road again.
Seaside has several great spots to choose from, including Ruby's Roadside Grill and Dough Dough Bakery. For those needing to recharge their cars, there are quite a few charging stations in this town.
Cannon Beach is home to Bill's Tavern and Brewhouse, where you can get a delicious burger and fries to go. Within 9.3 miles of this city, there are 25 public Level 2 and Level 3 charging stations. 96% of them are level 2, and 76% of the charging stations are free.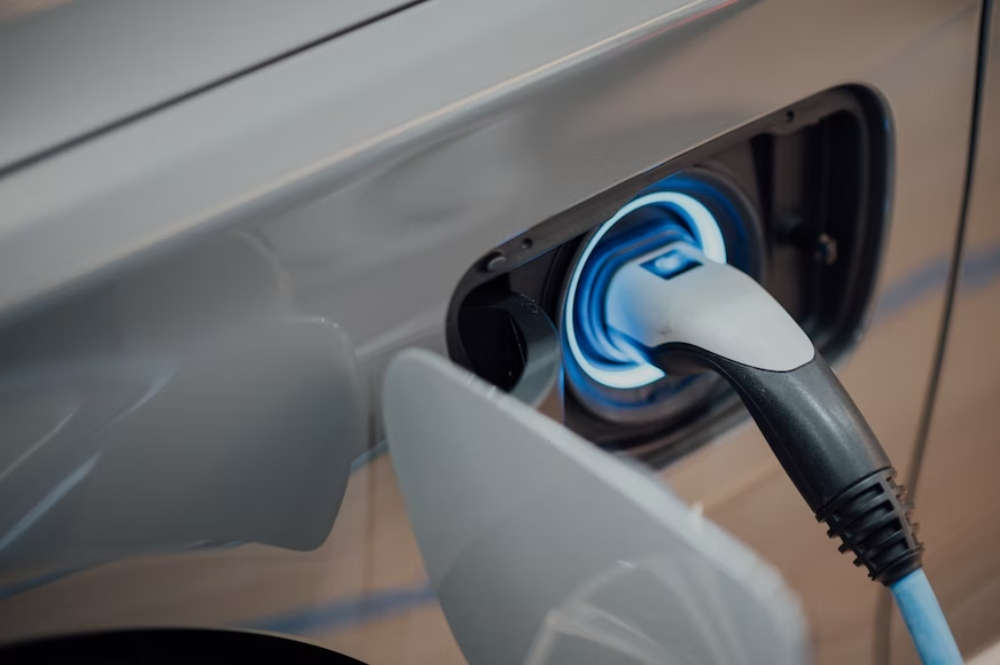 Tips on what to pack or bring
Road trips are a great way to see the country and spend time with family and friends. But before you hit the open road, there are a few things you'll need to pack. First, make sure you have a map of your route. You'll also need to bring snacks and drinks, as well as a cooler for perishable items. Don't forget to pack some entertainment for the long hours on the road, such as books, games, or your favorite music. And finally, be sure to bring a first-aid kit and any necessary medications.
Check traffic updates
Road trips are a great way to explore different parts of the country, but they can also be a major source of stress. In addition to packing and planning your route, you also need to keep an eye on the weather and traffic conditions. Unfortunately, many travelers only think about checking the weather forecast before they hit the road. However, it's just as important to check traffic updates on a daily basis. After all, even the best-laid plans can be thrown off by a sudden traffic jam. By staying up-to-date on traffic conditions, you can avoid getting caught in a long line of cars and arrive at your destination on time.
Last words
The most important tip for surviving your North Oregon road trip is to plan ahead and take your time. Don't try to cram too much into your trip. This is a vacation, after all, so relax and enjoy the scenery. Oregon is full of beautiful places to explore, so take your time and savor the experience. Have fun! Road trips can be stressful, but they're also an opportunity to create memories with friends (including the furry ones) and family.
So, start planning your trip and booking your accommodation, and explore all that North Oregon has to offer!
FAQs
What to do on a North Oregon Coast road trip?
There are many activities to enjoy on a North Oregon Coast road trip. Some of the popular ones include hiking, beachcombing, and exploring the many small towns up and down the coast.
Where to stay on a North Oregon Coast road trip?
Seaside and Gearhart are great options for their central location on the North Oregon Coast and their proximity to the Pacific Ocean. They have a quaint small-town feel, and there are a variety of things to do.
Where are the best stops along the North Oregon Coast?
There are many wonderful stops along the North Oregon Coast, but some of our favorites include Ecola State Park, Cape Kiwanda, and Hug Point State Park. Each of these stops offers unique and beautiful views of the Oregon Coast, and they are definitely worth a visit!