Have you ever wanted to learn to surf, but are looking for consistent beginner to moderate waves in a great destination? Well, Gearhart, Oregon and its neighboring beaches could be just the waves for you.
This small and charming town on the North Oregon coast has some great nearby surfing opportunities, especially for novice waveriders. The waves tend to be consistently easier to ride than in other areas, making it a great, non-judgemental place to learn. And, with several different beach breaks to choose from, you can find the perfect spot for your skill level – and your stance.
In this guide, we'll let you know where to surf near Gearhart, Oregon. We'll also give you some tips on the best time of year to visit, where to stay, and what to bring. So, whether you're a beginner or an experienced surfer, read on to find out everything you need to know about surfing near Gearhart!
The best time to surf near Gearhart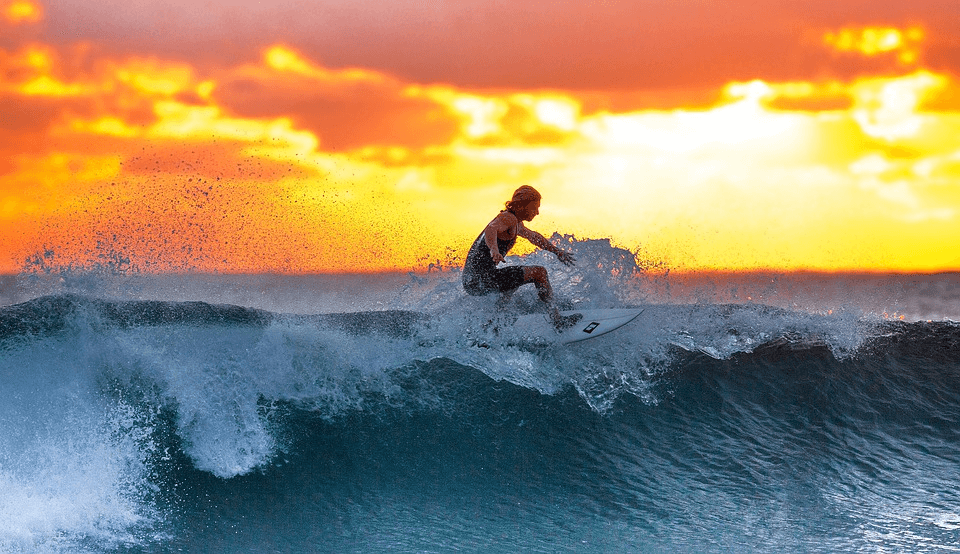 The best time to surf in Gearhart is during the summer months. During this time, the waves are typically smaller and more manageable. The water is also usually fairly calm, which makes it easier to paddle out and catch a wave. However, if you're an experienced surfer, you can surf here year-round. Just be aware that the waves will be larger and more powerful during the winter months.
Also, the time of day is an important factor to consider. Early morning or late evening is typically the best time to surf, as there is less wind. However, this can vary depending on the tide. Tides have a big impact on how waves look and how well they can be ridden.
Where to surf near Gearhart
Gearhart is a great basecamp for surfing due to its regional accessibility to consistent waves offering a wide variety of breaks. There are several beaches to choose from, each with its own unique conditions. When choosing a surf spot, it is important to consider the level of skill required. Some spots are more difficult than others and may require more experience. It is also important to consider the type of equipment that will be needed. Some of the best spots to surf near Gearhart include:
Short Sands Beach
This popular surfing beach is located south of Gearhart in Oswald West State Park. It is known for its long, gentle waves. It's a great place for beginners to learn how to surf. People from the city come to this beach on the weekends, so it'll get busy, but don't let that stop you. There is enough space for everyone. Note that there's a freshwater creek that runs next to the trail, it's a great spot to wash off sandy or salty gear when you are leaving.
Cannon Beach
Cannon Beach is an exposed beach break with very consistent surf. The wind is best when it comes from the east. There should be an equal number of wind swells and ground swells, and the best swell direction is from the southwest. There are both left-hand and right-hand waves at the beach break – and it's rarely busy here.
Indian Beach
Surfing at Indian Beach in Ecola State Park is best in the winter, usually in the month of January, when the waves are clean and consistent (rideable swell with light/offshore winds). In January, it tends to be blown out 45% of the time and has clean waves that can be surfed 43% of the time. Most surfers think it's too small the other 12% of the time, but it may still be good for beginners and kids at times.
What to bring for surfing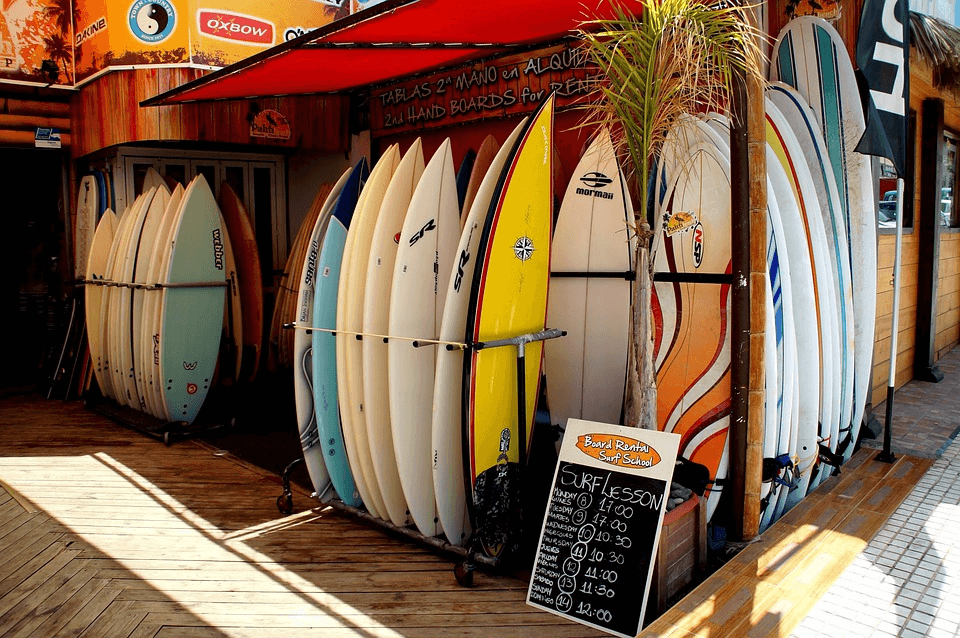 When you go surfing, there are a few things you'll need to bring with you. First, make sure to pack a surfboard and coldwater wetsuit (if you don't have your own, you can rent them at a local surf shop near Gearhart. You'll also need to bring sunscreen (especially in the summer months), towels, and plenty of water. And, last but not least, don't forget your sense of adventure!
Where to stay when surfing near Gearhart
There are hotels and motels near the surfing spots. But, if you're looking for something more spacious to keep your surfing board (if you bring one) and a well-equipped kitchen to make your dinner after a long session in the water, then staying at a vacation rental in Gearhart next to a beach may be a better option for you.
Overall,
Surfing near Gearhart is a great choice if you are looking to catch some waves. The coastline is expansive, and the waves are typically pretty consistent. There are a few different spots to surf near Gearhart, so be sure to do your research and check the surf forecast before heading out. You definitely don't want to miss out on some great surfing.
No matter where you surf near Gearhart, make sure to take advantage of the great waves Gearhart has to offer.
Happy surfing!
A few questions about Surfing near Gearhart
When to go surfing near Gearhart?
For beginners, the best time to surf near Gearhart is typically during the summer months when the waves are smaller and easier to manage. For experienced surfers, they may prefer to surf in the winter because the waves are stronger and bigger.
Is Gearhart a popular surfing spot?
Yes, Gearhart is a popular surfing spot. The town is located on the Oregon Coast, and there are many beaches nearby that offer incredible and consistent waves for surfing.
Should I bring my own surfing board or rent one?
If it's your first time surfing, you may want to consider renting a board first. This way, you can make sure that you like the sport before you invest in getting the equipment. Otherwise, bringing your own surfing board is always the cost-saving option.
Categories